Below, please find a copy of a guide I recently published, with Benoit Le Bars of Lazareff Le Bars, concerning the current state of arbitration law in France.
The full text of this guide, which forms part of the International Comparative Legal Guide's "International Arbitration 2013" publication, may be accessed below.
It describes the current state of international arbitration in France, the assistance that may be provided by French Courts in aid of arbitral proceedings, challenges that may be made to arbitral awards, procedural steps that are required by law, and many other topics relevant to arbitration in France.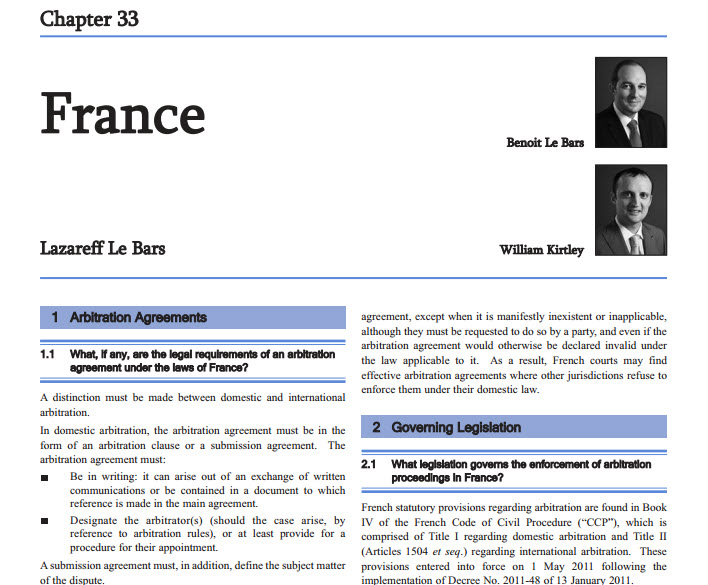 Please do not hesitate to contact us with regard to any of the issues discussed in the guide concerning French arbitration law (both international and domestic for the purpose of this guide, since separate legal regimes are applicable).
Kind regards,
William Kirtley