Visoki sud Delhi je presudio da su dvije indijske strane mogu dogovoriti u arbitražna klauzula da imaju stranog sjedište arbitraže, i.e.. izvan Indije.
Dvije indijske stranke, Doosan Indiji i GMR Chhattisgarh Energy Limited sklopio ugovor o razvoju 1350 MW Coal Fired termoelektrane u Chhattisgarh. The arbitration clause provided that the disputes will be resolved by arbitration under the rules of the Singapore International Arbitral Centre (SIAC). Singapore was designated as the place of arbitration.
Doosan India submitted the notice of arbitration under the SIAC pravila. The respondent made a request to the Delhi High Court to restrain Doosan India from initiating or continuing or proceeding with the SIAC arbitration proceedings against it.
The Delhi High Court was asked to decide whether these SIAC arbitration proceedings would fall under Part I (arbitraža) or Part II (Enforcement of certain foreign awards) of the Indian Arbitration and Conciliation Act 1996.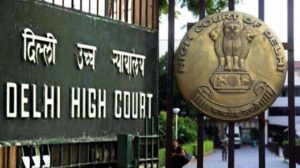 The respondent argued that the Delhi High Court should apply the Indian Arbitration Act as the law of the seat of the arbitration because "the parties to the arbitration being Indian entities, the arbitration cannot be construed to be an international commercial arbitration under Section 2 (1) (F) Zakona o arbitraži"I"the parties being Indian, choice if at all of a foreign seat for arbitration is in contravention of Section 28 of the Contract Act and fourthly, in case the arbitration is seated in Singapore the same would amount to derogation of the Indian substantive law, hence not permissible." (za. 22.1)
The Court rejected the Respondent's arguments. prvo, it found that "an arbitration agreement is an independent self-contained agreement not dependant on the substantive agreement, therefore irrespective of the contractual rights and obligations parties can opt for an international arbitration", which complies with section 28 of the Contract Act (za. 22.9). For this reason, the Court thus confirmed that, irrespective of the parties' substantive rights and obligations under the contract, Indian parties were free to choose a foreign seat of arbitration.
Delhi High Court, Gmr Energy Limited vs Doosan Power Systems India, 14 novembar 2017
Andrian Beregoi, Aceris Zakon LLC