Arbitraža u SAD-u je dobro razvijena. Razlog je jednostavan. Veliki broj korporacija uključenih u međunarodnu arbitražu su američke kompanije.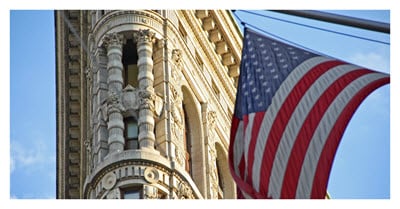 Iako su napravili neke kritike u vezi američkog pravnog sistema, kao što je u odnosu na svoju suđenja žirija, ili u pogledu kaznene štete, and arbitration agreements were unenforceable under US law in the 19th vijek, it has since become an attractive place for international arbitration proceedings.
Arbitration proceedings are governed by US federal law, through multiple statutes, i, occasionally, State law.
The most important federal law is the Federal Arbitration Act or "FAA", which lays out the regime for both domestic and international arbitrations. It is the oldest piece of legislation.
Chapter one of the law focuses on domestic US arbitration and was enacted in 1925. It provides for the validity and enforceability of international arbitration agreements. It also takes a pro-arbitration approach, requiring a stay of all proceedings before local courts as soon as an arbitration proceeding is underway, and it requires local courts to order arbitration for relevant issues. kako god, some important notions in international arbitration, such as the separability doctrine, provisional relief, the form of the award and challenges of arbitrators, are not dealt with in this chapter of the FAA.
Chapter two concerns the implementation of New York Konvencije and was enacted in 1970.
Chapter three deals with the implementation of the Inter-American Convention and was enacted in 1990.
These last two chapters were in fact amendments to the FAA and came from a wish for a more efficient dispute resolution system, as well as a more stable one. The reasoning behind this was to attract US companies towards international arbitration, seen as a reliable system for trade and investment.
With respect to State arbitration laws, each State has its own piece of legislation although some laws are similar. In case of conflict between State and federal law, the rule is that the US federal statute will override inconsistent State law on the same topic.