Ovaj slučaj se odnosi na prilog i zahtjev da ostanu tužbu u postupku arbitraže a.
Činjenice su sljedeće: Tužitelj je tužio CEAT za kršenje ugovora o distribuciji. dodatno, Tužitelj tužio Mellon Bank. Tužilac je ranije podnio tužbu protiv CEAT pred Okružnim sudom u Massachusetts, gdje je sud naložio arbitražu, according to the agreement, i, accordingly stayed the suit pending those proceedings.
Plaintiff then renewed its suit at the Court of Common Pleas of Allegheny County, and CEAT filed a petition for removal to the District Court for the Western District of Pennsylvania. CEAT made four motions: (1) to dissolve a foreign attachment on the ground that Mellon did not have any of CEAT's property under its custody at the time of service; (2) to dismiss the complaint; (3) to order to transfer the suit to the District Court of Massachusetts, where the previous suit was pending or (4) to stay the suit pending arbitration.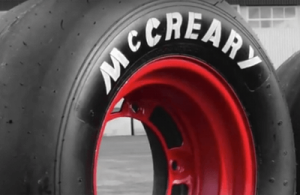 The Court denied each motion, and Defendants appealed the judgment to the Court of Appeals.
The Court of Appeals considered that an order for foreign attachment, a denial of a motion to dismiss an action, and an order (or the refusal of one) to transfer an action are interlocutory decisions and, tako, cannot be challenged in an appellate court. kako god, Regarding the motion to stay the suit pending arbitration, the Court found that it had jurisdiction.
The Court then proceeded to analyze Plaintiff's claims and found that the allegations of breach of the exclusivity clause, and breach of express and implied warranties, fell within the scope of the arbitration clause in the distributorship agreement.
The Court also found that the District Court had no discretionary powers to deny an order to stay the suit. Upravo suprotno, it found that the court below was bound by the terms of the New York Convention (Article II (3)) to recognize and enforce the arbitration agreement.
dodatno, it found that the suit was a violation of the plaintiff's commitment to arbitration and that, in that regard, the foreign attachment should have been discharged.