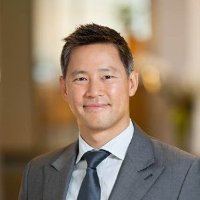 California Arbitration Lawyer

Current member of the New York and California Bars, former member of the Paris Bar
The California arbitration lawyer Eric Z. Chang is Principal and manager of the California boutique arbitration law firm ERIC Z. CHANG INTERNATIONAL ARBITRATION. Based in California and frequently working with the Asia-Pacific region, Eric Z. Chang and his law firm are members of the International Arbitration Attorney Network.
Founder and Principal Eric Z. Chang has extensive experience practicing both in civil law and common law systems, as a New York, Paris and California arbitration lawyer. He is a former French Avocat à la cour and a member of the New York and California Bars, who works in a variety of languages, including English, Chinese and French. He has practiced in Paris and New York on cross-border matters involving parties and disputes in Europe, Africa, the United States, Latin America, Asia and the Middle East, and began his career as counsel at Hogan Lovells and Herbert Smith. His experience as a California arbitration lawyer covers a wide range of issues and industries: he has represented commercial clients in cases dealing with finance, securities and accounting fraud, shareholder disputes, construction delay claims, maritime attachments, oil and energy, banking and telecommunications.
Mr. Chang focuses on international commercial arbitrations, as well as investment disputes between foreign investors and State entities, including bilateral investment treaty (BIT) arbitration. With his dual qualification and experience, although he is a California arbitration lawyer, Mr. Chang can offer international arbitration legal services to clients anywhere in the world, working in tandem with the other members of the International Arbitration Attorney Network, as needed. For more detailed information on Mr. Chang's experience as a California arbitration lawyer, please visit Eric Z. Chang International Arbitration Law Firm at www.ezcarbitrationlawfirm.com.
PROFESSIONAL EXPERIENCE
Hogan Lovells, Attorney at law
April 2006 – July 2012 Greater New York City Area
Mr. Chang specialized in international litigation, international arbitration and investment treaty arbitrations in New York, prior to becoming a California arbitration lawyer. Industry sectors include construction, energy, telecommunications, banking, manufacturing and technology. Clients have included Fortune 500 corporations as well as sovereign nations.
While at Hogan Lovells, handled international arbitrations seated in New York, Switzerland, London and the Middle East. Motion practice experience before the District Court for the Southern District of New York; filed briefs before the Court of Appeals for the Second Circuit.
Transactional experience includes an in-house secondment to a construction/engineering client in Dubai, UAE at the end of 2009/beginning of 2010. Advised General Counsel EMEAI to prepare a multi-million USD claim for breach of payment terms in a major construction project; counseled on definition of legal strategies, risks and options. Worked closely with business development team in pre-dispute negotiations over late payments owed on multi-million USD prestige project; counseled senior management on suspension and termination rights and recommended business-oriented course of action.
Strong personal commitment to Pro Bono service above and beyond law firm requirements and ABA guidelines. As part of the firm Pro Bono Fellowship program, proposed project and led joint Beijing/New York team to advise client NGO on its registration in China as a for-profit entity; helped set up NGO's employee payroll, benefits and handbook.
Represented the People of the State of New York as Special Assistant District Attorney for the Brooklyn DA's office in the appellate review of a first-degree assault case. Drafted appellate brief and successfully argued constitutional issue before a judicial panel of the New York State Appellate Division (See People v. Garcia, 47 A.D.3d 830 (2d Dep't 2008).)
Herbert Smith, Associate
January 2003 – February 2006 Paris, France
Associate in International Arbitration and Litigation department, Paris office. While at Herbert Smith, Mr. Chang worked on arbitrations seated in Paris, London and the Middle East, and appeared before the French courts.
RECENT CASES
Representing the Czech Republic in a bilateral investment treaty claim filed by a construction conglomerate, relating to the privatization and public tender sale of a state-owned manufacturing plant. An aggressive defense led to favorable settlement for Czech Republic.
Representing a South American agribusiness company in two "bet the company" post-acquisition disputes filed by an energy multinational, relating to the client's sale of certain agribusiness interests. Issues included alleged fraud on interest rate swaps/currency options financing, alleged improper accounting treatment of business activities and alleged misrepresentations on performance of target assets.
Representing Ukrainian/Russian technology companies in arbitrations and US federal district court litigation relating to shareholder disputes and alleged breaches of U.S. securities laws.
Representing Citigroup in defending a subpoena (pursuant to 28 U.S.C. § 1782) to obtain discovery of Citigroup's U.S.-based e-mail servers for use by plaintiff in a foreign-based litigation.
Representing a major healthcare client in post-acquisition dispute relating to sale of pharmaceutical interests to Buyer. Disputes related to post-closing adjustments to EBIDTA and Net Working Capital calculations of carved out pharmaceutical assets subject to expertise procedure.
Representing the Channel Tunnel Group against France and the UK (PCA, The Hague) for violation of treaty, concession agreement, international, English and French law, relating, inter alia, to the negative commercial impact caused by the Sangatte refugee camp in France.
Representing a Japanese manufacturer in a multi-party French court litigation (Tribunal de Grande Instance de Paris) relating to the catastrophic failure of a sailing mast on a professional racing yacht.
Representing an Italian contractor in three UNCITRAL arbitrations against an Iranian state-owned agency, regarding delay claims in the construction of three petrochemical plants in Arak, Iran.
EDUCATION
Cornell Law School
Juris Doctor, Law (1998 – 2002)
Université de Paris I Panthéon-Sorbonne
Maitrise en droit, Law (1998 – 2002)
University of California, Berkeley
Bachelor of Arts (B.A.), Political Science and Government; French (1994 – 1998)
LANGUAGES
• English
• French
• Chinese