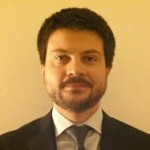 Full Professor of Arbitration Law, International Law and Business Law

Lawyer Admitted to the Bar of Aix-en-Provence

Legal Consultant and Expert

French International Arbitrator
Denis Mouralis is a full professor of arbitration law, international law and business law at the highly-regarded Aix Marseille University, where he is tenured, as well as the author of many leading publications on international arbitration law and procedure, such as the well-known French treatise on international commercial law entitled Droit du commerce international. Professor Mouralis also serves as arbitrator for domestic and international arbitrations, acts as a consultant on international legal issues, and provides counsel in his capacity as a lawyer.
The author of a doctoral thesis on the interplay between arbitration and parallel legal proceedings, Denis Mouralis has considerable experience with respect to both international arbitrations (for instance, with respect to franchise agreements and international ship construction contracts), as well as domestic arbitrations and with respect to disputes before domestic courts. He is frequently consulted with respect to the annulment of arbitral awards, the impact of class actions on arbitral proceedings, and with respect to the conflict of jurisdictions and the conflict of laws in the context of international contracts.
Denis Mouralis also directs many activities and publications concerning domestic arbitration and international arbitration. He frequently gives presentations at conferences, publishes commentary on jurisprudence, publishes various articles on international arbitration, and he also edits the chapters of the well-known Juris-Classeur international law doctrinal database covering international arbitration.
He is also a member of the French Arbitration Committee, the Institute of World Business Law of the International Chamber of Commerce, the research team for arbitration and international commerce at DANTE of the University of Versailles Saint-Quentin en Yvelines and of the CDE (Center for Economic Law) of the University of Aix-Marseille, among other organizations.
BACKGROUND
Agrégé des facultés de droit, Professor of Arbitration Law, International Law and Business Law at Aix Marseille University
Center for Economic Law, Institute of Business Law, Transport Law Center (CDMT / IFURTA). Courses taught in LL.M (master of laws): arbitration law, investment law, international contracts law, air law, ground transportation law, ethics of the legal profession, means of payment and credit. Courses taught in professionnel LL.B (bachelor of laws) "Management and Law of Sea Transportation": maritime law.
Doctorate in law, University Paul Cézanne (Aix-Marseille III), 2008
Lawyer admitted to the bar of Aix-en-Provence, January 2005
DEA of private law, University Paul Cézanne (Aix-Marseille III), 2003
RECENT ARBITRATION AND OTHER EXPERIENCE
Experience as arbitrator and counsel in domestic (ad hoc) and international (ICC and UNCITRAL) arbitrations: disputes related, especially, to sale contracts, ships construction contracts, franchise and distribution.
Opinions and advice to law firms and in-house counsels about cases in arbitration (domestic and international), international trade law, commercial contracts and insolvency law and, more generally, business law.
Opinions about the chance of success of challenges of international awards before French courts.
Opinions about the effect of insolvency proceedings on arbitral proceedings.
Opinions about the application of conflict of jurisdictions/laws rules to disputes concerning international trade contracts.
Negotiating and drafting international sale and construction contracts of civil ships (in English).
Drafting the international sale and construction contract of patrol boats ordered by a Middle East state (in English).
Negotiating and drafting settlement agreements between a foreign service provider and former French employees (in French).
Counselling a former shareholder and employee of a firm in the proceedings following his dismissal (French courts).
Counselling an EU firm distributing in Europe defective appliances manufactured in Asia (French courts).
Counselling foreign creditors whose claims declarations in French bankruptcy proceedings have been challenged: application of French law and/or EU Regulation 1346/2000.
Recovery of loans granted by a foreign bank to French middle sized companies.
Defense of a foreign company charged in France with concealed work.
OFFICE AND CONTACT INFORMATION
Professor Mouralis provides legal advice internationally, but his office address is the following:
La Beauvalle Bâtiment C
6 rue Mahatma Gandhi
13090 Aix-en-Provence
France
Telephone: +33 9 53 21 62 02 / Fax: +33 9 58 21 62 02
E-mail: dmouralis@iaa-network.com / denis.mouralis@gmail.com