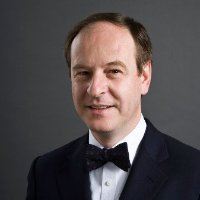 French Arbitration Lawyer

Avocat au barreau de Paris
French arbitration lawyer Mr. Thibault Beurnier, who previously led the arbitration practice of the French law firm CMS Bureau Francis Lefebvre, has also served as Counsel at the ICC and regularly serves as an expert for the French Ministry of Defense. He is an expert in international arbitration and international contracts. As a French arbitration lawyer, he frequently serves as counsel in institutional arbitral proceedings (ICSID, ICC, AFA, etc.) and ad hoc arbitrations, in cases involving issues of foreign investment, as well as the defense and security industries.
Mr. Beurnier is a member of the International Arbitration Commission of the ICC French National Committee, a prestigious group of French arbitration lawyers and arbitrators, and he is also a member of the International Arbitration Institute and the International Law Association. In addition to his work as a French arbitration lawyer, he serves as arbitrator for institutions such as the ICC.
PROFESSIONAL EXPERIENCE
Lazareff Le Bars, Of Counsel, 2012-2013
French arbitration lawyer and Of Counsel in international arbitration and arbitration-related litigation (annulment proceedings), as well as arbitrator.
KAB – Kuckenburg, Bureth & associés, Of Counsel, 2010 – 2012
Counsel in arbitration and international commercial litigation.
CMS Bureau Francis Lefebvre, Senior Lawyer, 1995 – 2007
Headed the arbitration and ADR practice group as French arbitration lawyer :
– International arbitration counsel, institutional (ICC, ICSID, etc.) and ad hoc, with respect to disputes between private French companies and private or public foreign entities.
– Orchestrating recognition and enforcement proceedings, as well as annulment proceedings, in France and other jurisdictions.
– Counsel in international commercial dispute resolution.
– Also Counsel in business law concerning French foreign investments, through the creation and acquisition of companies in Central and Eastern Europe, as well as in Asia.
– Worked with governmental and international organizations such as the World Bank and the European Bank for Reconstruction and Development (EBRD), in Central and Eastern Europe as well as sub-Saharan Africa, with respect to privatization programs and the drafting of legislation.
International Chamber of Commerce, Counsel, 1994-1995
Counsel at the International Court of  Arbitration, responsible for the management of approximately 120 arbitration proceedings (correspondence with Parties and arbitrators, preparation and presentation to the ICC Court of draft decisions, analysis of draft arbitral awards).
Slaughter and May, 1991 – 1994
Counsel with respect to business law and French foreign investment, essentially in the field of mergers and acquisitions, banking law, distribution law, pharmaceutical law and telecommunications law. Also served as a French arbitration lawyer and participated in dispute resolution services, including national and international arbitrations as well as French civil and commercial litigation.
Coudert Brothers, Junior Associate, 1989 – 1991
Counsel in business law and foreign investments in France, in the fields of mergers and acquisitions as well as international dispute resolution.
EDUCATION
Institut National des Hautes Etudes de la Sécurité et de la Justice, 2006-2007
Université Panthéon Assas (Paris II), M2 degree (LLM equivalent), 1981-1986
Institut français de presse (IFP), License (B.A. equivalent), 1984
LANGUAGES
French (native)
English (fluent)