Kao što je to prethodno bilo i najavljeno od strane hrvatskog premijera Andreje Plenkovića, Hrvatska je odlučila da pokuša da ospori i poništi arbitražnu odluku koju je doneo UNCITRAL Tribunal u decembru prošle godine, kojom se hrvatske optužbe vezane za korupciju odbacuju kao neosnovane.
Hrvatska je pokrenula arbitražni postupak još 2014. godine prema UNCITRAL pravilima pred Stalnim Arbitražnim Sudom u Hagu protiv mađarske državne kompanije MOL. Nadležnost tribunala zasniva se na arbitražnoj klauzuli predviđenoj ugovorom akcionara iz 2003 godine. Kao jedan od tužbenih navoda, Hrvatska je istakla da su izmene ugovora iz 2009 godine zasnovane na mitu i korupciji tadašnjeg  hrvatskog premijera Ive Sanadera.
UNCITRAL Tribunal, sastavljen od članova Neila Kaplana CBE QC SBS kao predsedavajućeg, profesora Emeritus Jakše Barbića i profesora Jan Paulsson doneo je odluku u decembru 2016. godine, odbijajući hrvatske tvrdnje kao neosnovane. Odluka nije javno objavljena, ali je tribunal u pogledu mita i korupcije rekao:
"Nakon što je sa najvećom mogućom pažnjom razmotrio sve dokaze i podneske koje je Hrvatska dostavila u vezi sa pitanjem mita, a koje je predstavljeno s najvećom mogućom brižljivošću i sveobuhvatnošću, ovaj Tribunal je došao do pouzdanog zaključka Hrvatska nije uspela dokazati da je MOL zaista dao mito Ivi Sanaderu".
Hrvatska, nezadovoljna ishodom ovog slučaja, odlučila je da osporava odluku pred Švajcarskim Federalnim Sudom, u nadi da će uspeti da poništi istu. Prema rečima hrvatskog premijera:
"Smatramo da naše interese trebamo zaštiti i pravnim sredstvima, ali isto tako i drugim koracima koje ćemo poduzimati, a nadam se širokim političkim konsenzusom u zemlji u otkupu mađarskoga, odnosno Molova udjela u Ini".
Kako detaljnije prenose hrvatski mediji, s obzirom da se arbitražna odluka može osporavati samo iz proceduralnih razloga,glavni razlozi na temelju kojih Hrvatska traži poništaj su to što je jedan od članova arbitražnog veća  bio je u sukobu interesa, a što nije prijavljeno ni Hrvatskoj, ni ostalim članovima Arbitražnog tribunala niti Stalnom arbitražnom sudu u Hagu koje je administrator arbitražnog postupka. Nadalje,  drugi razlog je to što je Hrvatskoj navodno bilo povređeno pravo na saslušanje jer Arbitražni tribunal nije uzeo u obzir Hrvatske koji se odnose na verodostojnost i težinu određenih dokaza na koje se Hrvatska poziva i na kraju, pravo Hrvatske na saslušanje je bilo povređeno i budući da je Arbitražni tribunal odbio predlagane dokaze.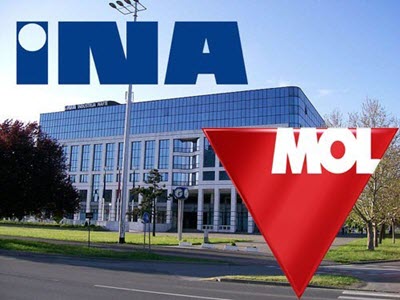 Hrvatska je vlasnik 45% udela u INI, dok je MOL većinski vlasnik sa skoro 50% . Ova kompanija već godinama se suočava sa značajnim problemima koji se tiču odlučivanja i upravljanja praćenih znatnim političkim turbulencijama i skandalima. Hrvatska sada razmatra kako da otkupi MOL-ov udeo u INA-i ali to će, kažu analitičari biti ekstremno teško.
Ovo definitivno nije kraj priče za Hrvatsku. MOL je pokrenuo zaseban arbitražni postupak protiv Hrvatske na osnovu Evropske Energetske Povelje (ECT). Tribunal, pod okrilljem ICSID Centra u Vašingtonu koji se sastoji od predsedavajućeg Franklina Bermana, William W. Parka i Brigitte Stern trenutno je u tek u fazi razmene pismenih podnesaka a usmena saslušanja zakazana su za drugu polovinu godine. Uz zahtev za poništaj arbitražne odluke u Švajcarskoj i drugi arbitražni postupak u Vašingtonu, ovo će definitivno biti zanimljiva godina za Hrvatsku.