Investment treaty arbitrations against States have increased dramatically over the past two decades. The IAA Network's investment arbitration lawyers have served as legal counsel in many of them.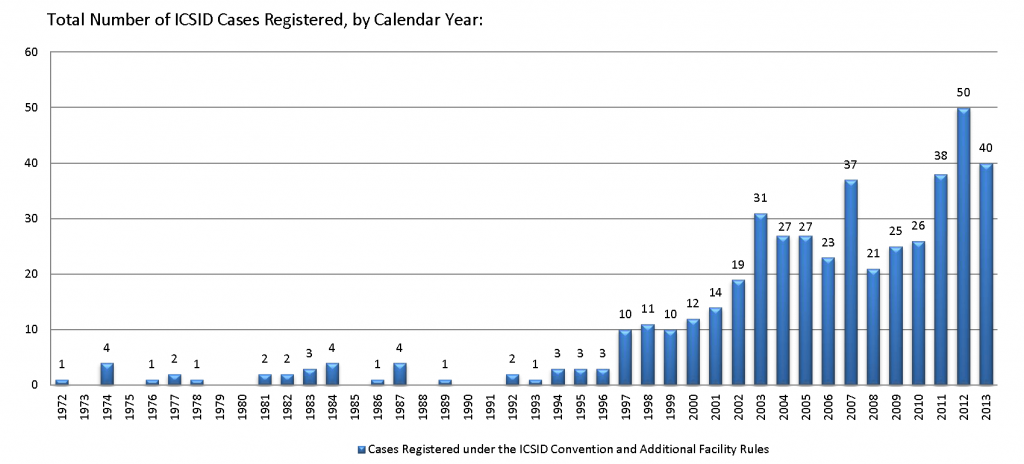 A significant issue with respect to investment arbitrations is their cost: the average cost of an ICSID arbitration is over USD 8 million per case, with the majority of costs constituted by legal fees. By using a high-quality but cost-effective investment arbitration boutique practice such as Aceris Law SARL for legal representation, or another IAA Network member, it is typically possible to reduce the cost of investment arbitration to a small fraction of this amount.
Our members have previously served as counsel in dozens of ICSID, UNCITRAL and SCC investment treaty arbitrations, establishing an excellent track record in the process. They were trained at the best law schools (Oxford, Cambridge, Harvard, Columbia, the Sorbonne, etc.), prior to serving as arbitration lawyers at the best international corporate law firms before forming the IAA Network.
They have served in cases concerning expropriations, unfair and inequitable treatment, the denial of justice, full security and protection, discriminatory treatment, and violations of all standards of treatment typically protected by bilateral investment treaties.
In addition to being brought on the basis of bilateral investment treaties, our cases have been brought on the basis of multilateral treaties (including the ECT, CAFTA and NAFTA) and domestic laws offering consent to investment arbitration. We have served in investment arbitrations involving Russia, Tunisia, Kazakhstan, Belarus, Ukraine, Turkmenistan, Romania, Lithuania, Poland, the Dominican Republic, the United States, Australia and South Sudan, inter alia.
Our members have been called "great" arbitration lawyers offering the"highest caliber" legal representation in a "fierce" manner by clients.
Please do not hesitate to contact us if you would like for one or more of our members to examine a case.