Many useful investment treaty arbitration books can be consulted using this free online resource. A common starting point for many legal issues concerning investment treaty arbitration, especially but not exclusively in the ICSID context, is Christopher Schreuer's The ICSID Convention: A Commentary, an excellent book. Law and Practice of Investment Treaties: Standards of Treatment, as well as International Investment Arbitration: Substantive Principles, also contain sound analysis and useful advice. These and other leading investment treaty arbitration books may be accessed and searched within below. Information on investor-State arbitration may also be found in the many books on commercial arbitration available on this online library.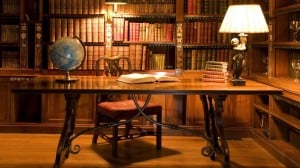 ---
Annulment under the ICSID Convention, R. Bishop, S. Marchili (2013)
As a consequence of Article 54(1) of the ICSID Convention, each Contracting State that is a party to the ICSID Convention is obligated to recognize an ICSID final award on the same basis as a "final judgment" of a court in the enforcement jurisdiction. Nevertheless, it has become increasing common to seek the annulment of ICSID awards, and this has become standard procedure for certain countries. Hence the need for this book, which is organized to suit the needs of the practitioner, outlining recent trends in the area, providing up-to-date analysis of the subject, and addressing key topics involving ICSID annulment such as the procedural issues which frequently arise in this type of proceedings, for instance the admissibility of new evidence and arguments in annulment proceedings, and res judicata. The sections on each ground for annulment include an analysis of the applicable standard as well as a detailed description and study of each annulment decision that addressed the respective ground, creating a useful and needed book.
---
Arbitration under International Investment Agreements, K. Yannaca-Small (2010)
This tome includes articles written by many experienced investment arbitration practitioners, covering everything from interim relief to annulment proceedings. Many of the chapters are of interest.
---
Bilateral Investment Treaties, R. Dolzer (1995)
This classic work, although dated, was prepared under the auspices of the International Centre for Settlement of Investment Disputes. It examines BIT provisions, with particular emphasis being placed on treatment, expropriation and the settlement of disputes.
---
Calculation of Compensation and Damages in International Investment Law, I. Marboe (2009)
This useful book provides an analysis of how international courts and tribunals have handled the assessment of damages, and includes suggestions as to how practitioners, judges and arbitrators should deal with valuation issues.
---
Commentaries on Selected Model Investment Treaties, C. Brown (2013)
This excellent book examines the standard bilateral investment treaties enacted by a number of countries, including Austria, Canada, China, Colombia, France, Germany, Italy, South Korea, Latvia, The Netherlands, Russia, Singapore, Switzerland, the United Kingdom and the United States. It also examines the NAFTA and provides useful guidance with respect to the interpretation of all bilateral investment treaties.
---
Compensation and Restitution in Investor-State Arbitration: Principles and Practice (International Economic Law), B. Sabahi (2011)
This book examines the history, principles, and practice of awarding compensation and restitution in investor-State arbitration disputes, which are initiated under investment treaties. The principles discussed may be applied to all international law cases where damage to property is an issue.
---
Damages in International Investment Law, S. Ripinsky, K. Williams (2008)
This excellent book describes the calculation of damages in a useful and highly readable format. The book was a result of a two-year research project carried out at the British Institute of International and Comparative Law, and it is one of the best books of its kind in our humble opinion. A more recent edition was published in 2015.
---
Denial of Justice, J. Paulsson (2005)
Denial of justice is one of the bases for liability in international law and is examined by Jan Paulsson in this excellent book. This book is a standard reference for anyone involved in an investment treaty arbitration with respect to unfair court judgments. While the claim of denial of justice is frequently made, it seldom wins. This book explains the intricacies of this complex topic.
---
Global Public Interest in International Investment Law, A. Kulick (2012)
Based on a dissertation, this interesting academic work looks at the role of the public interest in international investment law, examining such issues as international investment law and the environment. Primarily theoretical in nature, it is well-written.
---
Human Rights in International Investment Law and Arbitration (International Economic Law Series), P. Dupuy, E. Petersmann (2009)
This book offers a rigorous analysis of the interaction between international investment law, investment arbitration and human rights, including the role of national and international courts, investor-State arbitral tribunals and alternative jurisdictions, the risks of legal and jurisdictional fragmentation, the human rights dimensions of investment law and arbitration, and the relationships of substantive and procedural principles of justice to international investment law.
---
International Investment Arbitration: Substantive Principles, C. McLachlan, L. Shore, M. Weiniger (2008)
This useful resource for practitioners, academics and arbitrators includes a good description of the present state of international investment law as reflected in tribunal practice. It covers nationality issues and foreign control, the meaning of investment, investor's rights, expropriation, compensation, assignment, subrogation and many other key topics.
---
International Investment Law and Comparative Public Law, S. Schill (2008)
This collection of essays examines issues such as investor rights in a comparative perspective, comparative administrative and constitutional law, and arbitral procedure and remedies. It is primarily academic in nature.
---
Investment Treaty Law: Current Issues II: Nationality and Investment Treaty Claims and Fair and Equitable Treatment, F. Ortino, L. Liberti, A. Sheppard, H. Warner (2007)
As the title suggests, this book is useful, if dated, concerning the issues of nationality and the fair and equitable treatment treaty standard.
---
Investor-State Arbitration, C. Dugan, D. Wallace, N. Rubins and B. Sabahi (2011)
This books provides a good overview of investor-State arbitration procedure, as well as issues such as consent and nationality and the exhaustion of local remedies.
---
Latin American Investment Treaty Arbitration, M. Mourra (2008)
This book reviews the conflicts and controversies surrounding Latin American treaty-based disputes, and it also includes a guide for Government officials.
---
Law and Practice of Investment Treaties: Standards of Treatment, A. Newcombe, Lluis Paradell (2009)
This detailed book analyses the substantive protections accorded to foreign investors and their investments, including the norms of non-discrimination and minimum standards of treatment, fair and equitable treatment, the meaning of expropriation and the rules relating to transfer of funds and performance requirements. It is useful to practitioners, academics and in-house counsel.
---
Litigating International Investment Disputes, C. Giorgetti (2014)
This recent book is a collection of essays concerning investment treaty arbitration. It focuses on such issues as strategy, pre-arbitration considerations, institutional arbitration, the selection and replacement of arbitrators, bifurcation and written and oral proceedings.
---
Principles of International Investment Law (Foundations of Public International Law), R. Dolzer, C. Schreuer (2013)
This useful paperback book provides an excellent introduction to the international law of foreign investment. It is highly-recommended reading for those who have not
---
State Liability in Investment Treaty Arbitration: Global Constitutional and Administrative Law in the BIT Generation, S. Montt (2009)
This book reviews States' positions on State responsibility, while reviewing the theoretical framework for holding a State liable for its actions. While theoretical in nature, the book is interesting for arbitration practitioners.
---
Substantive Law Of Investment Treaty Arbitration: The Unsettled Relationship Between International And Municipal Law., M. Sasson (2010)
This book focuses on the issue of the relationship between domestic laws and international investment law. The interplay between municipal laws and investment treaty arbitration law is a frequent source of conflict with respect to investment disputes.
---
The ICSID Convention: A Commentary, C. Schreuer, L. Malintoppi, A. Reinisch, A. Sinclair (2009)
This classic book is clearly the leading guide to arbitration under the ICSID Convention, as well as investment treaty arbitration more generally. It includes an article-by-article commentary to the ICSID Convention, including the practice of arbitral tribunals under the Convention and academics writing on the subject. Both practitioners and arbitral tribunals rely on this book on a regular basis.
---
The International Law of Investment Claims, Z. Douglas (2009)
The International Law of Investment Claims considers the distinct principles governing the prosecution of a claim in investment treaty arbitration. The principles are codified as 54 'rules' of general application on the juridical foundations of investment treaty arbitration, the jurisdiction of the tribunal, the admissibility of claims and the laws applicable to different aspects of the investment dispute.
---
The Oxford Handbook of International Investment Law, P. Muchlinski, F. Ortino and C. Schreuer (2008)
Although becoming dated, this tome provides a succinct overview of international investment law. It is recommended reading for junior practitioners.
---
Treaty Interpretation in Investment Arbitration, J. Weeramantry (2012)
This book evaluates the contribution of investment arbitration treaty interpretation jurisprudence to international law, covering all key aspects of treaty interpretation. Included in the book's coverage are awards which feature in prominent discussions or in applications of treaty interpretation rules. Among the significant portion of arbitral awards analysed, which deal with investment treaties, are ICSID awards, ad hoc investment arbitration awards, NAFTA awards, and Energy Charter Treaty awards.
---