Hakeman ji li Brezîlya bi girîngî li ser deh salên dawîn de pêş hatiye. Ew rapora dawî îstatîstîkî ICC ji bo sala 2016 nîşan dide ku diçe hejmara mahkûmên ji partiyên Brazilian bikaranîna hakemê, bi 123 partiyên Brazilian gorî 112 li 2014, Sûrye Brazil li 3rd cihê xwe di partiya-rankings cîhanê. Brazil e îro wek ku rejîmeke hiqûqî pro-hakemê şirove û hakemê pir caran di avadankirin û jêrxaniya sektorên bikaranîn.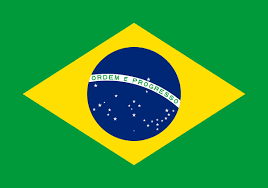 Bandora bi qanûnê hakemê Spanish û Cnudci Qanûna Model, Qanûna hakeman ji Brezîlyayê ("baa") Di ko bû 1996 û dawî li guherîn hate kirin 2015. The baa bi rê ve hem arbitrations navxweyî û navneteweyî li Brazil.
Li gor baa, peymana hakemê, yan jî formê ji bo ku mirov hakemê an ji sertewandina hakemê, divê bi nivîskî be. Ev dikare di peymana sereke de an têxistin di instrument cuda. The peymana hakemê cuda de ji peymana bingehîn e. Di dawîyê de, Eger bi vî rengî peymana de pêk were û nişan dıde, ev, ne şert e wê nîşanbide peymana hakemê invalid (baa, Tişt 8).
The partiyên free to select qanûna ji bo peymana hakemê wekî dirêj in, wek ku ew exlaq û polîtîkaya giştî binpê nekin. Lebê, hakem ji bo nakokiyên di derbarê mafên karaketerê kaxizî bi sînor. Ew 2015 Bi guherînê re zelal li ser pirsa hakemê û rêveberiya giştî ya Brazîlê. qewareyên dewletê qûtîk hakemîyê li ser mafên karaketerê kaxizî, di heman demê de hakem bên meşandin de jure û be giştî (baa, Tişt 2).
Partiyên jî divê di peymana hakemê xwe de an zede ji arbitrators gel yên ku bi qaîdeyên ji bo tayînkirina wan. Partî dikarin li gor rêgezên saziyên arbitral bo tayînkirina arbitrators kirîza. Lebê, partiyên bi brayetî û dikarin li hev bikin ku ji aliyê saziyên arbitral girêdayî ne bê' qaîdeyên ku ji bo hilbijartina arbitrator ne, co-arbitrator an serokê ji rosters xwe ji arbitrators. Eger partiyên fail bi xwe diyar bike ka ji bo tayînkirina arbitrators xwe, wê dadgehên navxweyî hêza ji bo destnîşankirina vê dayîn, bi (baa, Tişt 13).
Li gor bendê 14 ji baa, kesekî girêdayî bi partiyên an de pirsgirkên li milê ne dikare wekî arbitrator tevbigerin. Berdewam, p'arkir pêwîst e ji bo bi bêalîbûna tevbigerin, serxwebûnî, zanyî, xîretkêşî û sirrên. The baa hewceyê arbitrator ji bo eşkerekirina ti agahiyên ku dikarin guman wek ku bêalîbûna an serxwebûna xwe bilind, berî ku tayînkirina wan.
Vê hedefê de xelata dikare li pêşiya dadgehên Brazilian di nav digeriyan 90 rojan de piştî ku dîmenê ye. The xanenîşeya peymana Schlichtungsbehörde, ji ber nebûna îmkanên, yên serxwebûnê û / an jî bê aliya p'arkir, û têkçûna bo hevdîtina fermanek bi fermî, pêk tînin de bi hinceta sereke ji bo vê hedefê de bin Benda 32 ji baa. An Berevajî xelata ji bo polîtîkaya giştî jî dikarin bên hilweşandin.
Di derbarê lipeyçûna xelat hakemê, Brazil pesend kir 1958 Peymana li ser bi fermî nasandina û îcrayê yên Awards Derve ("Peymana New York") bi tenê li 2002. Xelatên rendered in Brazil îro bicîanîn in, bê tu gavek din. Naskirina xelat derve, pêwîstî bi homologation û divê ji aliyê Dadgeha Bilind a Dadê ya ji sala bê naskirin 2014 li gor bendê 38 ji baa.
Di derbarê lipeyçûna xelat biyanî rêzê ye li ser kursiya ya hakemê, li 2015 Dadgeha Superior Dadê pêk naskirina pîvankirin ji vê xelatê li ser kursiya ya hakemê hate betal kirin, Berevajî li gelek welatên Ewropayê yên wek Fransa. Ev nirxandin ku pejirandina xelat ji DCN'ê ku li Arjantînê Ewropiyan hatibû, kursiyê ji hakemê, dê binpê, bicîh bînin, ji baa herweha Peymana New York ji 1958 (EDF Navnetewî S / A v. Endesa Latinoamérica S / A & YPF S / A (SEC No. 5.782/BI).
hakemê navxweyî jî li Brezîlya diçe. saziyên arbitral Brazilian niha hejmarek baş tekoşîn ji dozên di meyzênê,. Navenda hakeman ji Odeya Brazil-Kanada of Commerce (CCBC), Odeya navbênkarî, Lihevanîn û hakeman ji yên São Paulo (CIESP / tîne), Navenda hakeman ji Odeya American Bazirganiyê ya li Australia (AMCHAM), hakeman û navbênkarî Odeya Weqfa Getulio (CAM / FGV) û, li Business hakeman ji Odeya: Brezîlya (KMRB), saziyên arbitral sereke ne.
Brazil dirêj bi "mî reş" ên civaka navnetewî bû. Ji ber ku 1996 û pesendkirina qanûna Brazil hakeman ji ("baa"), lebê, Brazil gavên girîng ji bo şêweya hakemê bazirganî navnetewî pêk hatiye. Pejirandina Peymana New York ji 1958 rûdaneke mezin bû û Brezîlyayê ku niha nirxandin Dewletê ya hakemê-dost.
Hîn, Brazil a non-qebûldikin ya dimîne 1965 Peymana li ser çareserkirina Lihevnekirinên Investment di navbera Amerîka û civata yên dewletên din û Hevkariya dawî de xwe û lihevkirinên Hêsankirina bi Mexico, Algona, Kolombîya, Malawî, û, Mozambîk, Ji bo tu razemeniyê-Dewletê hukmên çareseriya pevçûnekê ne bi.
Di Şerîetê de hakem niha of Brazil, wek ku di hate 2015, Dibe ku li integrality xwe li jêr dîtin.
---