hakemê Investment prosedureke ji bo çareserkirina nakokiyên di navbera veberhênerên biyanî û States host e (bi navê Îskanê, Dispute Investor-Dewletê an ISDS). Ku derfetê ji bo razemeniyê biyanî ku doz a Dewletê host garantiya ji bo razemeniyê biyanî ye ku, di tu rewşê de, nelihevkirinek, ew dê bikaribin arbitrators serbixwe û bi kalîte ku dê di tekoşîna çareserkirina heye û kirinê, an xelata bicîanîn.
Ev rê dide razemeniyê biyanî gireke rayeyęn netewî ku bibe dît ku dinirxînin an jî ji bo kêm serxwebûnê, û ji bo çareserkirina meselê li gor protections cuda delîvan bin peymanên navneteweyî.
Ji bo mijara biyanî ji bo ku bikaribe ji bo destpêkirina ya hakemê veberhênanê, Dewletê host divê razîbûna ji bo vê daye.
Host Consent Dewletê ji bo Investment hakeman ji
Consent hakeman veberhênanê ye herî bi States host Di dayîn Peymanên Investment Navneteweyî (ya IIA), di nav de Peymana Investment navbera Turkiye (BIT da) herweha Peymanên Free Trade (ya fta) û peymanên piralî, raxîne., Peymana Peymana Energy (hefsarê).
less caran, miwafeqeta hakeman veberhênanê dibe ku di peymanên veberhênana rasterast di navbera dewletê û mijara biyanî wê encamê dîtin, an jî dibe ku di hiqûqa navxweyî û ya Dewletê mazûvan de, wek a madenê an Yasaya veberhęnanę. Ew Neteweyên Yekbûyî' UNCTAD xwedan lîsteya piraniya amûrên ji bo pêşkêşkirina razîbûna a Dewletê host ji bo hakemê veberhênanê, ku divê li jor anîne ji tevahîya alozîyên potansiyela şêwirîn, ka gelo hakemê veberhênanê dibe ku tê pêşbînîkirin.
Gava ku razîbûna e, bêhtirê caran netewahiya xwe dispêre-, neteweya pêkanîn, dibe ku ji qutiyeke şexsî an diyardeyeke qanûnî, bo hin nermbûneke di warê peymana an jî peymanên ku di bin de ya hakemê veberhênanê dikare were destpêkirin.
Dema ku dest ji bingeheke pir nizm di 1970 da, hejmara arbitrations nû veberhênanê ICSID zêdetir ji bo 52 li 2015, Li gor statîstîkên li ICSID da.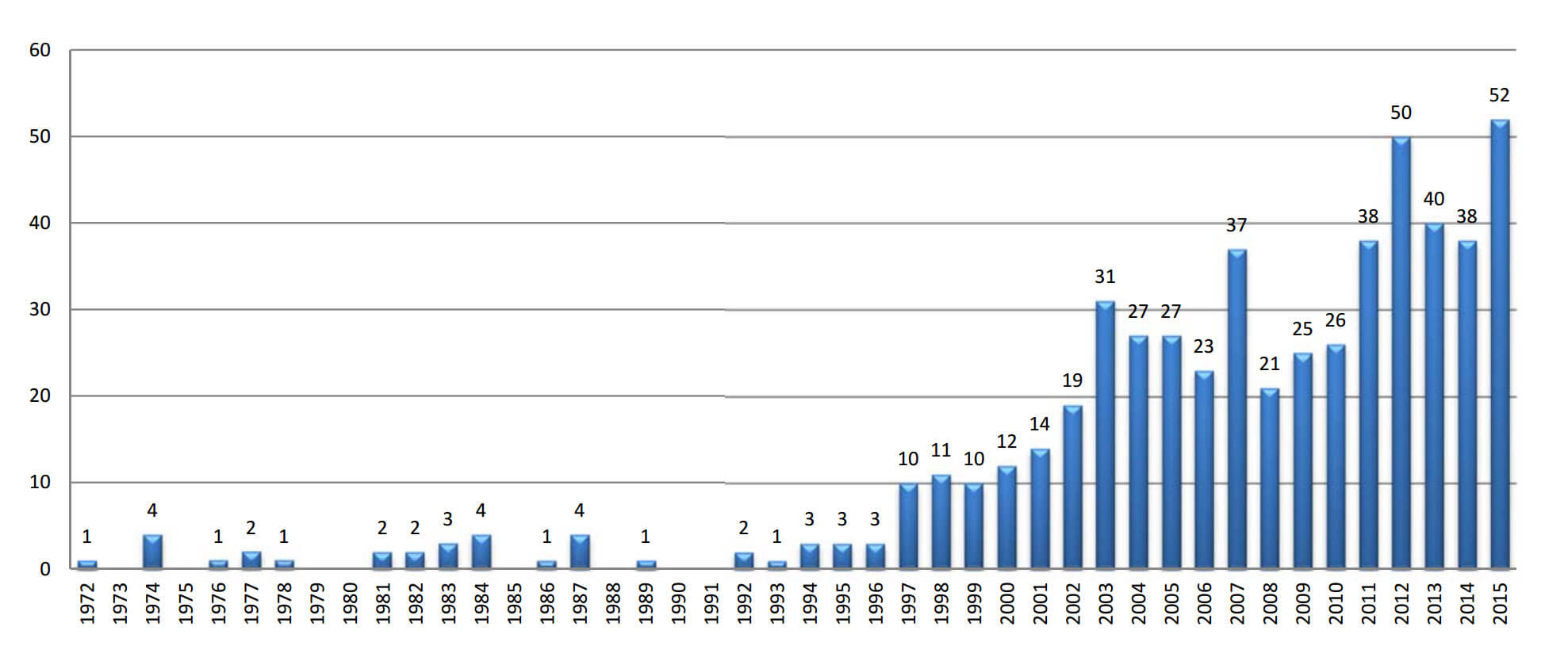 Parêzîn Substantive ji bo veberhênerên biyanî
The protections kargêr pêşkêşî veberhênerên biyanî li ser peymaneke bazirganiya navnetewî de li ser kîjan îdîaya xwe anî bi girêdayî. Ew cuda ji protections nebuye ji aliyê hiqûqa navxweyî û ya Dewletê mazûvan in, û car caran ji bo parastina wan nînin, dikarin bibin mezintir.
The protections herî nebuye ji bo veberhênerên biyanî, bi rêzgirtina ji bo ku e ku li wir volume girîng ên parêzvaniyê arbitral bi eşkereyî-License de, linavxistin:
Parastina ji dirêjbûna;
tedawî adil e û ji (BILA);
tedawî Neteweyî;
tedawî Most-îmtiyazê-netewe (MFN);
Azadî ji bo şandina pereyan; û
parastina Full û ewlekariyê
Her yek ji van protections wateyeke danasîn bin hiqûqa navnetewî, tevî ku di çarçoveya van protections herdem gengeşe, wek fiqih arbitral non-binding û tenê azwer e. The UNCTAD hatiye weşandin hatiye a kêrhatî gistî li ser Peymanên Investment Navneteweyî û wateya wan.
Destpêşxeriyekê ji hakeman ji Investment
Herî peymanên hakemê veberhênanê ji bo demeke sar-off ne, gelek caran ji 6 mehan, ku razemeniyê de û Dewleta mazûvan tên vexwendin bo başdarîkirina di muzakereyan de ji bo peydakirina çareseriyeke bawerê. Niqteya destpêkirinê ji dema sarbûna-off de ye, bêhtirê caran Daxuyanîyeke vînê ji bo destpêkirina seke hakemê li dijî Dewletê mazûvan. Di doza ji têkçûn ji bo çareserkirina pirsgirekên li ser pêvajoyê de sar-off, ku hevpar e (gelek States tercîh ji bo bendê be û bibîne ka razemeniyê biyanî bi rastî jî xwest ku heqê mesrefa bilind, yên ku pêwîst e ji bo domandina ya hakemê veberhênanê), razemeniyê biyanî divê daxwaza ji bo hakeman ji li gor qaîde ya hakemê file. Piraniya kesan nakokiyên xwe di vê qonaxê de bi cih ne.
Di hin rewşan de, razemeniyê dibe ku ji aliyê peymana hakem li ser kîjan îdîaya xwe ya esas ji bo her cure rêyên hiqûqî yên navxweyî bi bandor ji bo destpêkirina îdîaya li hakemê mecbûr berî.
To berevajî, din jî peymanên hakemê zorê razemeniyê yan hilbijart ji bo dozê li dewletê li ber dadgehên malê yan jî berî li ber mehkemeyeke arbitral navnetewî (ku bi navê "duryanekê de di rê de"bendên). Ev pir girîng e ji bo razemeniyê biyanî ji bo įavekî li instrument dihewînin, razîbûna Dewletê mazûvan ji bo hakemê li detail berî pêvajoya destpêkirina, ji ber ku dibe ku ji piştî destpêkirina hakemê biterkîne eger dadgehên Dewleta mazûvan bi yekem nêzîk ji bo çareserkirina pirsgirekên.
Hakeman ji Investment Sazûmanî vs. ad hoc hakeman ji Investment
The saziya hakemê herî baş tê zanîn birêvebirina arbitrations veberhênanê ye li Navenda Navneteweyî ya ji bo Çareserkirina Lihevnekirinên Investment (ICSID). Li Washingtonê, arbitrations ICSID tevlêkirina partiyên ji Ewropayê yan Asyayê bi gelek caran li navenda Parîsê ji Bankeya Cîhanê de pêk.
saziyên din ên wekî Stockholm Odeya Bazirganiyê ya (SCC), ew Dadgeha daîmî ji bo hakeman ji (PCA) û ji Odeya Navnetewî ya Bazirganiyê (DCN'ê) jî wek saziyên hakemê birêvebirina arbitrations veberhênanê tevbigerin.
The peymana hakemê veberhênanê jî dikarin ji bo ku ne ad hoc lihevanînî (tunebûna saziyek hakemê ku serîlêdanên vê pirosê de). tîpîk,, yên wisa ad hoc arbitrations bi destê ser birêve Rules hakeman ji Cnudci. Tê gotin ku Cnudci ad hoc arbitrations biha kêmtir ji pêvajoya ICSID in, tevî statistics tênê vê daxuyaniyê de piştgiriya ne.
Gelekcar, veberhênerên bi hilbijartina ji saziya arbitral ew dixwazin ku mîsiyona bi birêvebirina pevçûnekê xwe provided. Ev hilbijartina girêdayî li ser mercên peymana hakem li ser ku pirsgirkên aniye.
Duration of Arbitrations Investment
Navînî hakemê veberhênanê digire hinekî li ser sê salan. Li gor îstatîstîkên li ICSID da, li 2015 Schlichtungsbehörde average (di navbera date yên destûra bingehîn li ber mehkemeyeke arbitral ji bo encamê xwe) dewam kir "li naverast, 39 mehan." Nakokî ICSID herî dirêj berdewam di dîrokê de li ser span ji nozdeh salan domand, di heman demê de ev rastî, bi rastî awarte bû û tev li destûrê de ji du dadgehên arbitral cuda.
tu îtirazên ku ji xelatên hakemê veberhênanê hene, tevî ku qaîdeyên arbitral bin ku ew anîn bi xwe ne bi hinceta bi sînor ji bo vê hedefê de an diçine alîkî, yên ku xelat arbitral.
Bo nimûne, li gor rêbaza ICSID ji bo vê hedefê de xelata eger destûr:
– Dadgeha hate baş pêk ne;
- Dadgeha hatiye eşkere derbas hêzên xwe;
- bû gendeliyê li ser beşek ji endamê Dadgeha hene;
- hatiye a çûyîna cidî ji desthilata bingehîn ya pêvajoya kirarî hene; an
- ku ev xelat bi ser neket ji bo dewletê ji ber sedemên li ku xwe dispêriyê heye.
Çûyîna li Investment hakeman ji
Mesrefa girîng yên hakem veberhênanê asteng gelek veberhênerên biyanî ji hêviyên xwe li ser wê. Li gorî yek review, average mesrefên îdiayan USD bûn 4,437,000 û navînî mesrefên beşdar USD bûn 4,559,000 ji bo arbitrations veberhênanê, dema naverast mesrefên dadgeheke USD bûn 746,000.
Divê partî mesrefa Dadgeha Tawanan a arbitral cover, saziya Schlichtungsbehörde, xercên pisporan 'û heqê parêzer ji niyeta. Hinek ji wana yên qanûna hakemê bi taybetî, bi navê "kincên hakem", ne xizmetên hiqûqî ji bo arbitrations veberhênanê li heqê parêzer bêhtir dikarî hevrikîyê, ku dikarin ji mesrefa giştî kêm bike. acerig nimûneyeke wisa boutique e.
Eger partiyê heye zehmetiyan nuqteyên mesrefên ji hakemê, e jî li wir derfetê ji bo bidestxistina fonan ji Partiya Third û hogir, ku ne pereyên ku ji pey arbitrations veberhênanê di berdêla a destkevtiyên li encamên aborî ên ku ji doza. Bidestxistina fonan sêyemîn a pêvajoya dijwar û dem-întensîv e, lebê, û ku bi tenê ji bo tiştên ku xuya ye ku tundtirîn rewşan de ne,.
The Arbitral Dadgeha
Ji bo hilbijartina ji ber mehkemeyeke arbitral ji bo ya hakemê veberhênanê e, belkî li gavek herî krîtîk a di vê pêvajoyê de. Hinek arbitrators bi bo pesindkirina zanîn "pro-Dewletê" an "pro-razemeniyê de" çeperên, û gelek xuya caran li arbitrations veberhênanê.
arbitrators Investment wek 'sîxûrtiyê dîtin "biçûk, dizî, clubby" komek ji "mêr grand old", di heman demê de zêdetir jin arbitrators hevok li arbitrations veberhênanê îro. Gava ku Partiyên li arbitrations ICSID free to ji arbitrators ji hilbijêre in ICSID Panel ji Arbitrators, ew ne mecbûr in ji bo vê yekê, û partiyên bi giştî ji bo hilbijartina kê ku ew dixwazin ne, mijarê de ji bo hin derbarê hemwelatîyê û dîplomeyê.
Îcrayê yên Investment hakeman ji Awards
Ew Peymana ICSID provides qaîdeyên ji bo li dûvçûna xelat bazirganiya navnetewî de ku Amerîka mêvandarê bi rêz ve girêdayî (Zimanî babet 53 ber 55 wekî we Peymana ICSID). Li gorî Peymana ICSID, "Her dewletê qunterata bi wê xelata li gor vê Peymana rewşeke wek pêşniyar qebûl bike û pêkanîna erkên pere by ku xelata di nav erdê xwe ferz jî wekî ku ev dîwana dawî ya di dadgehê de ku Dewletê bûn."
Heke Dewleta mazûvan e ku partiyeke ji bo Peymana ICSID ne, paşê li dûvçûna vê xelata ku ji derve de li gor hatiye lidarxistin Peymana li ser bi fermî nasandina û îcrayê yên Awards Arbitral Derve ji 1958. Li gorî vê, Peymana xelat ji arbitrators navnetewî dikare li ser bi zorê 150 welatên (teqrîben 3/4 ji welatên li ser rûyê erdê).
Investment hakeman ji Parêzerên
The awaşaşî ji hakemê bazirganiya navnetewî pêdivî bi mudaxaleya parêzeran bi taybetî bi tecrubeya girîng di vî warî de. Li gor qaîdeyên şiklî,, veberhênanê de, mafdariya arbitral, hiqûqa navneteweyî û giştî, gelek rindik, qaîdeyên ji şîrovekirina ji peymanên navneteweyî, Divê baş bê zanîn ji aliyê şîreta ji bo her du îdiayan û bersîvger.
The şirketên herî û jiyan qanûn bi taybetî li hakemê veberhênanê li Cenevreyê li, Parîsê, London, New York û Washington.
Rate Serkeftina Investment hakeman ji
Li gorî lêkolînên, Xwedanên win hinek an hemû gotinên wan, nêzîkî 41% ji dema. Beşdarên (Amerîka) win bi qasî 59% ji dema, bi dora yek-çaryeka îdîaya ku civîn ji bo nebûna hukmê.
Herwekî îdîaya average e ji bo hema hema USD 500 mêlûn, ku xelat average e ji bo bi tenê USD 76 mêlûn, dizane ku gelek îdiayên destpêkê bi pirr têne mezinkirin. Bihînim û îdîaya spekulasyonê xwedî şensekî pir nizm yên serkeftinê.
Ya partiyê de serkeftî bûye beşekî ji mesrefa xwe li hema hema nîvê hemû rewşan de, ku mesrefên Dibe ku bûyer li hakemê veberhênanê li pey.
The Future of Investment hakeman ji
Hinek arbitrators navdar yên encama dîtin ku rûxîna arbitrators veberhênanê ji gelek salan ve. Hîn, dema ku caseload biçûk dimîne, li ICSID caseload afirandina-ever xwe de bû, 2015.