Many well-known construction arbitration books are accessible online below. These construction arbitration books should be supplemented by the many books on commercial arbitration that are available and also relevant to international construction disputes. Investor-State disputes concerning construction contracts are increasingly common, so books on investor-State arbitration may also be relevant. These construction arbitration books cover the majority of claims and issues that arise in international construction arbitrations.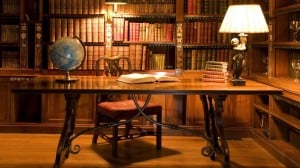 ---
Adjudication in Construction Contracts, J. Redmond (2001)
Although dated, this book covers topics such as the notice of adjudication, the conduct of adjudication and the adjudicator's decision, focusing on English law.
---
Arbitration Practice In Construction Contracts, D. Stephenson (2008)
This book provides an excellent overview of the procedural and evidentiary aspects of construction arbitration. While it is focuses on English law, it is useful for construction disputes taking place at any seat of arbitration.
---
Calculating Construction Damages (2001)
This book is useful for determining damages claims to be made in construction arbitrations. It reviews general principles of damage calculation, labor costs, equipment, material costs, bond and insurance costs, home office overhead, profit, liquidate damages, interest and legal fees, amongst other topics. While written from an American perspective, it is nevertheless useful for the calculation of damages in a construction arbitration under other laws.
---
Construction Change Order Claims, M. Callahan (2005)
This useful book provides an in-depth guidance on change orders, including topics such as the authority to order changes, changes that result from delays and interferences, and changes resulting from termination of a construction contract.
---
Construction Contract Variations, M. Sergeant and M. Wieliczo (2014)
This recent and useful book provides an in-depth analysis of variation claims, including contract interpretation, build risk and methodology, deemed variations and the contractor's obligations with respect to the works, amongst other topics.
---
Construction Delay Claims, B. Bramble, M. Callahan (2011)
This recent book is a leading reference work used by practitioners in construction arbitrations involving delay claims. It also provides a helpful analysis on using construction schedules to prove the impact of delays.
---
Construction Law, J. Bailey (2011)
This book provides a solid overview of the legal and commercial frameworks underpinning construction law, as well as issues concerning security for performance, damages, defects, breach of contract and negligence. While it focuses on English law, the book is relevant to international construction arbitrations under common law legal systems.
---
Coulson on Construction Adjudication, P. Coulson (2011)
This book provides guidance on modern adjudication in the English law context.
---
Delay and Analysis in Construction Contracts, P.J. Keane and A. F. Caletka (2015)
This recent book provides guidance on the identification of construction delays, the analysis of construction delays, delay analysis techniques and problematic issues that may arise when calculating delays with respect to a construction dispute.
---
FIDIC: An Analysis of International Construction Constracts, R. Knutson (2005)
While dating from 2005, this tome analyzes contracts under the FIDIC forms in detail, including the adjudication and arbitration procedures for which they provide.
---
International Construction Arbitration Law, J. Jenkins, S. Stebbings (2006)
Useful practical guide to dispute resolution under construction contracts, this volume is intended primarily for in-house counsel. It provides a solid overview of mediation, conciliation, determinations by dispute review boards and expert panels, as well as construction arbitrations.
---
Keating on Construction Contracts, V. Ramsey, S. Furst (2012)
A classic construction law text, this book is a useful reference on the legal principles governing building contracts, and their interpretation by courts, in the UK and other European jurisdictions. It does not focus exclusively on construction law arbitrations, however.
---
Mediation in the Construction Industry: An International Review, P. Brooker, S. Wilkinson (2010)
This book provides a good overview of dispute resolution mechanisms in construction arbitrations, focusing on mediation in common law jurisdictions.
---
Proving and Pricing Construction Claims, R. Cushman, J. Carter (2000)
This book is a leading reference work on construction claims, covering the presentation of claims, the determination of damages and establishing liability. It has long been the foundational primer for attorneys, forensics consultants, owners, construction managers, contractors and design professionals who are dealing with construction claims.
---
The FIDIC Forms of Contract, N. Bunni (2013)
This classic book is useful for anyone involved in FIDIC construction arbitrations, and is a leading reference work on the FIDIC Forms of Contracts.
---
The Law of Construction Disputes, C. Chern (2014)
This recent book reviews the law of construction disputes in both civil law and common law countries, the construction contract, areas of dispute and liability, and defences to construction disputes. It is well-written and useful for contractors and arbitration practitioners.
---