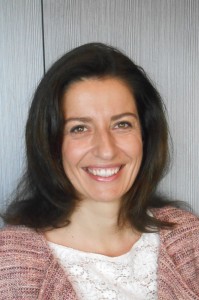 Paris Arbitration Lawyer

Based in Paris & Cannes
Ms. Elisa Warbington is a Cambridge-trained Paris arbitration lawyer. She is based in Paris, but spends a significant amount of time working on cases in other jurisdictions. 
She has over 14 years of experience providing legal representation in international arbitration, international business law and commercial litigation, acquired at Shearman & Sterling, as well as the independent dispute resolution practice she founded afterwards.
Her practice includes representing individuals and large multinational corporations involved in arbitrations under the rules of many international arbitration institutions, and she also assists clients with international arbitration disputes having their seat in Africa, the Middle East and Europe.  
She has an excellent track record in both international commercial arbitration and investor-State arbitration, frequently serving as counsel with respect to UNCITRAL, ICSID, ICC, SIAC and other arbitrations. She often serves as legal counsel for intellectual property and international real estate disputes, as well as tax and investment matters, working in English, French and Italian.
PROFESSIONAL EXPERIENCE
Independent Arbitration Practice, 2005 – Present
Developed a practice with an emphasis on commercial Litigation and Arbitration for French and foreign companies as a Paris arbitration lawyer, in matters of breach of contact, corporate litigation, industrial risk and construction disputes. Advised companies on contract management issues. Represented foreign clients in civil litigation proceedings in relation to contractual and real estate issues. Also advised foreign clients on tax and investment issues.
Shearman and Sterling, 1998 – 2004
Worked for 6 years in the Arbitration and Litigation department, on various arbitral proceedings and State court litigations, for large international companies or groups, in English and in French. Worked on foreign investment arbitration and international commercial arbitration, in matters arising out of international energy and international construction disputes, intellectual property rights, as well as breach of contract matters. Also represented clients in French courts in litigation related to contractual and industrial products liability, insurance issues, international private law issues, and litigation related to arbitration (enforcement, motions…).
RECENT ARBITRATION CASES
Counsel in UNCITRAL arbitration in Paris, under Lebanese law, relating to a construction dispute between a German Joint Venture and the Lebanese government;
Counsel in ICC arbitration in Paris, under French law, relating to a post acquisition dispute between a French company and an Italian company;
Counsel in negotiations relating to a SIAC arbitration concerning a dispute between Israeli and French businesses and a large internet advertising company; 
Counsel in ICC arbitration in Brussels under French law relating to an intellectual property dispute between a French biotechnology company and a US competitor;
Counsel in ICSID arbitration in relation to the expropriation of  a UK investor's assets by the Egyptian government;
Counsel in CFA arbitration in Paris under French law, relating to a sale dispute between two French companies;
Counsel in UNCITRAL arbitration in Paris, under Iraqi law, relating to a construction dispute between a German Joint Venture and the Iraqi government.
EDUCATION
Paris Bar School (EFB)
University of Cambridge
Master of Laws (LL.M), International Business Law
Subjects of studies: International Commercial Litigation, Intellectual Property, Comparative Law, Sales
University Aix-Marseille III
Post-Graduate Diploma (Diplome de Juriste Conseil d'Entreprises + DESS)
First in class
Subject of studies: International Business Law, Trade, Tax Law
LANGUAGES
• French
• English
• Italian (professional working proficiency)