The case Hall Street Associates, LLC v. Mattel, Inc. relates to a dispute in relation to a lease which provided that the tenant would indemnify the landlord for any costs resulting from the failure of the tenant or its predecessor lessees to follow environmental laws while using the premises.
A test in 1998 at the property showed a high level of TCE (trichloroethylene), which had been caused by the tenant's predecessors. Subsequently, the Department of Environmental Quality discovered more pollutants, and Respondent signed consent order with DEQ providing for cleaning up of the site. Afterwards, Respondent gave notice to terminate the lease in 2001 and the Petitioner filed a suit contesting the right to vacate the date it gave and claiming the obligation of the respondent to indemnify the cost of cleaning up.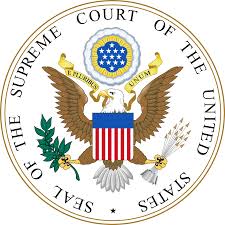 The District Court of Oregon ruled in favor of the Respondent on the issue of termination and that the claim for indemnification was to be mediated. Because mediation was unsuccessful, the parties agreed to submit the dispute to arbitration.
Arbitrators held in favor of the Respondent and held that no indemnification was due because the Oregon Drinking Water Quality Act did not apply. The Petitioner filed for vacating, modifying or correcting the award on the ground of erroneous application of law. The Court vacated the award, and remanded further consideration by arbitrators. Thereafter, the arbitrators reversed the award, ruling in favor of the Petitioner.
Again, both parties sought for modification on the ground of correction of the arbitrators' calculation of interest. The District Court thus corrected the calculation in the award and upheld the rest of the award, and the parties appealed in Ninth Circuit court where it was reversed in favor of Respondent, and remanded back to Circuit Court for further examination on grounds prescribed under sections 9 sub-clauses 10 and 11 of Federal Arbitration Act.
The District Court again held in favor of Petitioner, and the Ninth Circuit Court again reversed it.
The Supreme Court finally granted certiorari to decide the issue in the case. It held that the text of the FAA compelled a reading of Sections 10 and 11 as exclusive. The Court examined the argument that "manifest disregard" was an expansion of the grounds provided for in Sections 10 and 11, and clarified that it was not a new ground to review, but instead a reference to Section 10's grounds collectively, or Section 10 (a) (3) and (4) in a shorthand.