Domestic arbitration law plays an important role in any international arbitration. Domestic arbitration laws determine rules concerning the method of appointment of the arbitral tribunal, the duration of proceedings, the availability of interim measures, the enforcement of arbitral awards, the annulment of arbitration awards, the availability of anti-suit injunctions, the availability of measures such as security for costs, and more.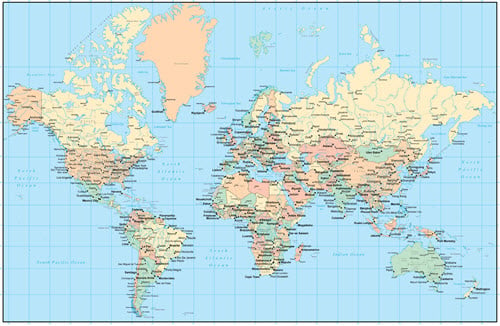 While 72 States have adopted the UNCITRAL Model Law, making their arbitration laws very similar, the majority of States have not, and it is important to carefully review the relevant arbitration law prior to commencing arbitration proceedings or becoming involved in a domestic litigation. For instance, in many countries, the right to arbitration is waived if it is not raised at an initial court hearing.
We have uploaded the most complete list of domestic arbitration law to exist, including many hard to find arbitration laws such as those of Andorra, Grenada, Kiribati, Lesotho, Macedonia and Tonga, which do not appear to be publicly available anywhere else. Interestingly, only two States of the world appear not to currently have a domestic arbitration law in place: Palau and Saint Kitts (South Sudan also appears to have an arbitration law related solely to employment disputes). Nearly all of the other arbitration laws of the world may be downloaded by clicking below.
While we try to keep copies of the relevant arbitration laws current, they can and do change over time. You should therefore verify that the arbitration law in question has not been amended, prior to relying on it in a case.
---
---
---
---
---
---
---
---
---
---
---
---
---
---
---
---
---
---
---
---
---
---
---
---
---
---
---
---
---
---
---
---
---
---
---
---
---
---
---
---
---
---
---
---
---
---
---
---
---
---
---
---
---
---
---
---
---
---
---
---
---
---
---
---
---
---
---
---
---
---
---
---
---
---
---
---
---
---
---
---
---
---
---
---
---
---
---
---
---
---
---
---
---
---
---
---
---
---
---
---
---
---
---
---
---
---
---
---
---
---
---
---
---
---
---
---
---
---
---
---
---
---
---
---
---
---
---
---
---
---
---
---
---
---
---
---
---
---
---
---
---
---
---
---
---
---
---
---
---
---
---
---
---
---
---
---
---
---
---
---
---
---
---
---
---
---
---
---
---
---
---
---
---
---
---
---
---
---
---
---
---
---
---
---
---
---
---
---
---
---
---
---