International arbitration has become increasingly popular because of a number of perks of international arbitration agreements that cannot be found before national or local courts. Although imperfect, this dispute resolution system aims to cure some of the shortcomings of national court systems.
The first perk of international arbitration dispute resolution system is its neutrality. The forum is completely independent from the parties or their governments, contrary to national courts that may be pressured by society, media or political considerations. International arbitration offers parties a fair opportunity to present their cases to an objective tribunal, thanks to both a neutral composition of the tribunal and the use of neutral procedures and rules.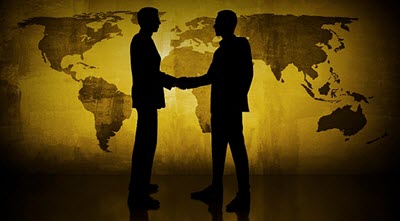 The second perk is the centralized forum. The international arbitration process is designed to avoid choice-of-law issues and multiple litigations in front of different national courts. This aims to create a consistent jurisprudence and better enforcement of awards. It follows that uncertainties, risks and costs are decreased.
The third perk is that international arbitration provides globally enforceable agreements and awards. The whole system would be deprived of value without this enforceability feature. International arbitration even goes as far as attempting to produce final results for each legal issue.
The fourth perk is the competence and expertise of the tribunal. International arbitration has a particular focus on this point. Local courts judges may sometimes lack technical knowledge – mainly because they are generalist and do not often specialize, but also independence. International arbitration aims at fighting corruption and favoritism, while providing a legally sound decision.
The fifth perk is the finality of the decisions, as briefly mentioned above. In international arbitration, there is no appellate system to review the award, unlike local courts, unless the parties stipulate that there will be one.
The sixth perk is party autonomy and procedural flexibility. International arbitration allows parties to choose and agree upon the composition of the tribunal, the applicable law, the seat of arbitration, and the rules of arbitration.
The seventh and eighth main perks are the confidentiality of the process and its cost/efficiency. International arbitration may offer a less expensive, quicker process than local courts, as there are no appeals, and protect parties by offering confidentiality in many jurisdictions.