Aceris Law is pleased to announce that its client, an Angolan State entity, has succeeded in winning the majority of its claims in an ad hoc UNCITRAL arbitration with its seat in Luanda, Republic of Angola. Its client was also awarded the majority of its costs for bringing the arbitration. The applicable law was Angolan law and the case was defended by a major European firm. The Angolan law firm Legis Veritas served as co-counsel. Much of the evidence was in Portuguese.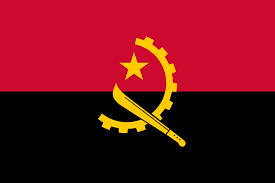 The ad hoc UNCITRAL arbitration, which concerned a World Bank-financed infrastructure project, followed the decision of an Adjudicator against the Angolan State entity.
It included claims of defects and claims of liquidated damages, as well as issues concerning contract termination. The Angolan State entity also faced a number of counterclaims, which were defeated, although a dissenting opinion was issued concerning certain counterclaims. One of the major legal issues concerned the Angolan public procurement regime and whether it was excluded in the event of a contract concluded pursuant to the rules of the World Bank. Nina Jankovic and William Kirtley argued at the final hearing, which took place in Lisbon, Portugal.
"It is always a pleasure to win yet another case for another client," said William Kirtley of Aceris Law. "It is rare for public entities, especially ones in sub-Saharan Africa and other developing regions of the world, to serve as claimants in arbitrations, even when public funds have been lost due to the acts and omissions of international partners. Thanks to our combination of reasonable legal fees, hard work and excellence, Aceris Law is exceedingly well-placed to assist public entities to resolve their disputes in a highly-favorable manner without putting a significant strain on public finances that are better spent on health, education and public welfare than on sometimes excessive legal fees. Because we actually go to our clients, regardless of where they are located, we assist State entities on all continents. It took many years to build our current team, which has won or settled over a dozen disputes over the past three years alone, which have involved a wide variety of industries, ranging from oil and gas, manufacturing and construction, to cryptocurrencies and emerging technologies."