Arbitration document production is a "process by which a party can request the production of documents that are in another party's possession".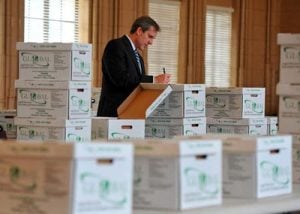 Despite the IBA Rules on the Taking of Evidence in International Arbitration to provide guidance, the absence of uniform rules on document production in international arbitration marks deep legal and cultural differences globally with respect to the kind, quality and quantity of documents to produce, as well as the degree of transparency that should be achieved. Concerning these issues, most arbitration institutional rules keep their wording on document production very simple and purposely leave arbitral tribunals broad discretion on this issue.
Evidently, it is a party's duty to locate and to present evidences to support the facts of their allegations and their underlying claims. However, in cases where insufficient evidence has been presented, arbitral tribunals' attitudes vary widely, largely on the basis of their legal and cultural heritage.
Some arbitrators might suppose that facts remain unproven and let parties bear the consequences (i.e., lose their claims), while others often require further information or clarification.
It seems that Article 25 (1) of the ICC Rules imposes an obligation of diligence on arbitrators by stating that the tribunal "should" establish the facts of the case, and Article 25(5)4 grants tribunals the power to initiate evidence production from the Parties.
Being mindful of the large amount of time and money that "American-style" document production can entail, however, as well as their limited powers to enforce compliance with document production from the parties, arbitrators pursue this process only to the extent that it seems reasonable in a given arbitration, and document production and discovery is generally limited.
In this respect, the ICC Rules line up with the IBA Rules and provide for limited discovery as a preferable method for document production than full discovery under common law systems. When parties fail to satisfy a tribunal's request, the arbitral tribunal can then draw an "adverse inference" from the party's failure or refusal to produce documents that have been ordered to be produced, but always with caution.
Yuhua DENG, Paris, 05/06/2016, Aceris International Arbitration Law Firm