The Yukos Arbitration, the largest arbitration award to date, provides insight into the manner in which contributory fault and the calculation of damages may be determined in investment arbitrations.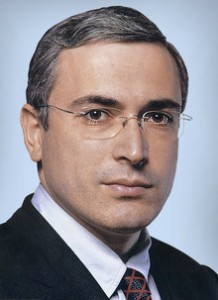 The Arbitral Tribunal in the Yukos arbitration reduced the final amount to be awarded to Claimants by 25% for contributory fault because of their abuse of the tax system in the low-tax-regions. The Tribunal found that the Claimants materially contributed to the injury through the "sham-like nature of certain elements of its operations in at least some of the low-tax regions" (Final Award, 1611) and that "Claimants should pay a price for Yukos' abuse of the low-tax regions by some of its trading entities, including its questionable use of the Cyprus-Russia DTA (Agreement between Cyprus and the Russian Federation for the Avoidance of Double Taxation with Respect to Taxes on Income and Capital of 5 December 1998), which contributed in a material way to the prejudice which they subsequently suffered at the hands of the Russian Federation" (Final Award, para 1634). The Tribunal therefore considers Claimants a "link in the causative chain" (Final Award, para 1634), as they sparked Respondent's reaction and that, but for Claimants' use of the low-tax-regimes, the Yukos Company would probably still exist.
Although the Tribunal does not expressly state this, it seems to adopt Respondent's arguments that Claimants have come before it with "unclean hands" and that damages awarded to Claimants should be discounted on this basis. There is a clear overlap between the abuse of the low-tax-regime found by the Tribunal and Respondent's allegations of Claimants' "illegal and bad faith conduct" on the basis, inter alia, of the "skimming of profits from Yukos and its production subsidiaries for their own self-enrichment" (Final Award, para. 1283).
The 25% is a discretionary figure that cannot be supported by objective empirical valuation and has no scientific basis. The Tribunal has determined on its own the percentage to be allocated which it considers "fair and reasonable in the circumstances of the case" (Final Award, para 1637) in order to determine contributory fault.
Valuation experts do not have a problem with the Tribunal's allocation of this figure as it is a purely legal question and has nothing to do with an underlying valuation. It would be interesting from a legal perspective to understand how the Tribunal reached this result as it seems that it could very well has reached 20% or 30% or any other number in terms of the allocation of contributory fault.
– Olivier Marquais, Associate, Aceris Law LLC