Expert evidence is frequently used in international arbitration. Experts are normally appointed by parties to give their independent opinion on issues beyond the arbitral tribunal's expertise, such as quantum, delays and "foreign" law, thereby assisting the arbitral tribunal in its decision-making process.
Party-Appointed Experts vs. Tribunal-Appointed Experts
In international arbitration, there are generally two main categories of experts, which derive from the two primary systems of law: party-appointed experts, which are commonly found in common law jurisdictions, and tribunal-appointed experts, which are more commonly used in civil law jurisdictions.
Party-appointed experts are the norm in international arbitration. Tribunal-appointed experts appear far less frequently in practice, normally either in situations where the parties have not appointed their own experts, yet the arbitral tribunal considers that it would benefit from expert analysis, or in situations where the parties have produced conflicting expert reports.
In theory, parties also have the option to appoint a single joint expert. This is very rare in practice, however, as it is highly unlikely that parties with conflicting interests would agree on a single expert.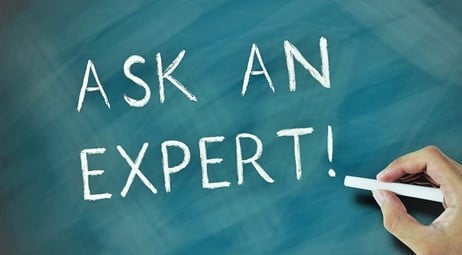 Disputes Commonly Requiring Expert Evidence in International Arbitration
Arbitral tribunals can benefit from expert evidence in a wide range of disputes, including construction, mining, commodities, as well as energy disputes, amongst others.
In a 2018 LCIA Note on Experts in International Arbitration, the LCIA has indicated, in this respect, that "[m]ost, if not all," of its registered arbitrations involve the use of experts, which "offer their expertise in a myriad of fields, from agriculture to biotechnology, engineering, and of course economics and accountancy."
Expert evidence is also appropriate for calculating damages, which are a critical component of most arbitration cases (you may also refer to our commentary on whether it is worth pursuing an international arbitration for small claims, i.e., claims valued at less than USD 50,000). Quantum experts are normally appointed when complex calculations are involved or access to specific information is required, for instance, pricing data to determine the market price in commodity arbitrations, commonly governed by the English 1979 Sale of Goods Act, where damages are prima facie ascertained by the difference between the contract price and the market price of the goods in question (see Section 50(3) and Section 51(3) of the 1979 Sale of Goods Act).
Expert evidence is also sometimes warranted for issues of "foreign" law, i.e., the law of a jurisdiction in which the members of the arbitral tribunal are not themselves qualified or with which they are not familiar.
Who Can Be Appointed as an Expert in International Arbitration?
There are several providers, both firms and independent practitioners, offering expert services for international arbitrations for a wide range of budgets. Counsel in international arbitration will normally assist parties to choose and instruct an appropriate expert for their case.
For a conservative choice, a party seeking to instruct an expert may refer to the GAR 100 Expert Witness Firms' Power Index published by the Global Arbitral Review, which lists prominent expert firms by looking at the volume and value of two years' worth of hearings and at "reputational clout". For instance, in 2021, FTI Consulting, Compass Lexecon and Kroll made it to the top 3. HKA, PwC and Deloitte LLC are also included in the Index, amongst other firms.
Ultimately, what matters most is the individual experts who are actually staffed on the matter, however. Independent practices can be equally competent and are often more cost-effective compared to older, larger firms.
As expert evidence is, in any event, usually costly, parties sometimes decide to substitute expert evidence with the evidence of a fact witness, for instance, an employee of a party who has the required technical knowledge. When possible, this should be avoided, however, as arbitral tribunals are unlikely to rely solely on expert opinion provided in-house (which inherently lacks impartiality), compared to expert opinion provided by a third, independent party. That said, if the facts speak for themselves and do not require non-obvious interpretation, i.e., expert opinion is not required, a fact witness may serve in a similar role as an expert, for instance to quantify losses.
There are better ways of effectively reducing the costs of an international arbitration, however, such as choosing cost-effective counsel, considering that legal fees traditionally account for the vast majority of the cost of international arbitration.
Who Pays for Experts in International Arbitration?
Parties choose the expert they wish to appoint and pay for his/her fees and expenses. The fees of a party-appointed expert cannot be linked to the outcome of the case, however, in order to preserve the impartiality and independence of the expert.
The reasonable costs of a party-appointed expert are also normally recoverable from the losing party. Parties normally also bear the costs of the expert appointed by the tribunal. For instance, Section 37(2) of the 1996 Arbitration Act provides, in this respect, that the fees and expenses of a tribunal-appointed expert are considered "expenses of the arbitrators" and are thus paid by the parties.
What Does an Expert Do in International Arbitration?
Party-appointed experts in international arbitration are typically required to draft one or two expert reports (i.e., a main expert report and, if needed, a rebuttal expert report) and to provide oral testimony at the final hearing.
The written expert reports are either exchanged simultaneously or submitted by each party along with their main submissions. Experts are also required to appear at the final hearing to provide oral testimony, to answer any questions the arbitral tribunal may have, and to be cross-examined by the opposing party's counsel.
In practice, experts are often also asked to provide, at the final hearing, a short presentation of their report, for instance, in the form of a PowerPoint presentation. Parties and tribunals may also agree on expert "hot-tubbing", i.e., a procedure where both experts provide evidence concurrently, so that they can engage in discussion and address questions in parallel from both the arbitral tribunal and counsel, instead of being cross-examined separately by counsel.
Arbitration Laws and Rules Governing Expert Evidence in International Arbitration
As will be explained below, it appears that, while most arbitration laws and rules contain specific provisions for tribunal-appointed experts, these laws and rules do not have specific provisions for party-appointed experts. It can also be observed that party-appointed experts are often regulated in provisions that also refer to witnesses of fact.
Fact and expert witnesses shall not be treated as equal, however, as they serve different purposes, i.e., fact witnesses cover gaps in documentary evidence, whereas expert witnesses cover gaps in technical knowledge. Also, expert evidence has, in principle, greater evidentiary value compared to witness evidence, given that experts are usually third, independent parties, whereas witnesses are normally representatives or employees of the parties.
Ultimately, arbitral tribunals normally have discretion to access the admissibility, strength and relevance of the evidence submitted by the parties, be it expert reports, witness statements or documents (see, for instance, Section 34 of the 1996 English Arbitration Act, which provides that "[i]t shall be for the tribunal to decide all procedural and evidential matters").
1) Regulatory Framework for Party-Appointed Experts
Even though experts are routinely appointed by parties in international arbitration, national arbitration laws (such as the 1996 English Arbitration Act) and arbitration rules are either silent or do not appear to have a precise procedural framework in place for party-appointed experts. For instance, Article 25(2) (Establishing the Facts of the Case) of the 2021 ICC Arbitration Rules only implicitly refers to the right of the parties to appoint experts, by providing that the "tribunal may decide to hear witnesses, experts appointed by the parties or any other person, in the presence of the parties, or in their absence provided they have been duly summoned." Similar provisions are found in other prominent ad hoc and institutional arbitration rules, such as Article 27(2) (Evidence) of the 2013 UNCITRAL Arbitration Rules, Article 20(1) (Witnesses) of the 2020 LCIA Arbitration Rules and Article 33(1) (Witnesses) of the 2017 SCC Arbitration Rules.
2) Regulatory Framework for Tribunal-Appointed Experts
Even though tribunal-appointed experts are far less common in practice than party-appointed experts, slightly more detailed provisions referring to tribunal-appointed experts are found in national laws (for instance, Section 37 (Power to Appoint Experts, Legal Advisers or Assessors) of the 1996 English Arbitration Act), as well as in arbitration rules, for instance, Article 21 (Expert to Arbitral Tribunal) of the 2020 LCIA Arbitration Rules and Article 29 (Experts Appointed by the Arbitral Tribunal) of the 2013 UNCITRAL Arbitration Rules.
The 2016 UNCITRAL Notes on Organizing Arbitral Proceedings also contain, in Note 15 (Experts), further guidelines on the use of both party-appointed and tribunal-appointed experts.
Soft Law Instruments Governing Expert Evidence in International Arbitration
The lack of a comprehensive regulatory framework for expert evidence (particularly party-appointed experts) is addressed by soft law instruments, which contain more detailed provisions for the use of experts than most arbitration laws and rules. Some of these soft law instruments are examined below.
1) IBA Rules on Evidence
The IBA Rules on the Taking of Evidence in International Arbitration, which were last revised in 2020 ("IBA Evidence Rules"), set out in Article 5 (Party-Appointed Experts) and Article 6 (Tribunal-Appointed Experts) a more detailed procedure for the use of expert evidence in international arbitration. Article 5(2) of the 2020 IBA Evidence Rules lists what should be included in an expert report, including, inter alia, the qualifications of the expert, a statement of independence, as well as a description of the method, evidence and information used by the expert in arriving at its conclusions. While the IBA Evidence Rules are a soft law instrument (i.e., they do not have legally binding force, as the law of the seat of arbitration has, for instance), they are highly relevant as they reflect prevailing practices in international arbitration, and arbitral tribunals often stand guided by them or directly refer to them in their procedural orders (you may also read our commentary on the revisions of the 2020 version of the IBA Evidence Rules).
2) CIArb Practice Guideline and Protocol on Experts
The Chartered Institute of Arbitrators (known as CIArb) has also published a useful Practice Guideline for Party-Appointed and Tribunal-Appointed Experts (the "CIArb Guideline") which includes in Appendix I a Protocol for the Use of Party-Appointed Expert Witnesses in International Arbitration (the "CIArb Protocol").
The CIArb Guideline provides guidance on the powers to appoint an expert (Article 1), on how to assess the need for expert evidence (Article 2), on methods of adducing expert evidence (Article 3), on procedural directions for experts (Article 4) and on testing the experts' opinions (Article 5).
The CIArb Protocol is structured along similar lines to the IBA Evidence Rules, but it applies only to party-appointed experts and does not cover tribunal-appointed experts. The CIArb Protocol comprises eight Articles governing, inter alia, matters of independence (Article 4), privilege (Article 5) and the form of the expert's declaration (Article 8). The CIArb Protocol is intended "to supplement the legal provisions and the institutional or ad-hoc rules" (Preamble, para. 1) and it can be either adopted by the arbitral tribunal "in whole or in part" or it may be used as a guideline for adopting bespoke procedures (Preamble, para. 2.).
3) ASA Arbitration Toolbox
The Swiss Arbitration Association has also published on its free, interactive platform known as ASA Arbitration Toolbox (see Introduction to the ASA Arbitration Toolbox), a Template Expert Report, containing basic information which shall be included in an expert report, as well as Drafting Tips for Expert Reports, the first of which is that counsel should first meet with the expert to establish that the expert endorses the appointing party's position.
Criticism of Expert Evidence in International Arbitration
1) Criticism Towards Party-Appointed Experts
Concerns have been raised within the arbitration community regarding the independence and impartiality of party-appointed experts in international arbitration, given that party-appointed experts normally support the appointing party's position, and hence they might be perceived as "hired-guns" or additional "advocates" for the parties. Expert reports produced in certain cases have also been criticized for being long and chaotic (for instance, in complex construction arbitrations, which are usually fact-intensive), thereby driving up costs and delaying the proceedings.
Conflicting expert opinions from opposing experts on the same issues (which are not uncommon) can also be counterproductive and undermine the very purpose of having expert evidence in the first place, which is to assist the arbitral tribunal in its decision-making process.
There are, nevertheless, available remedies to reduce the divergence of expert reports, for instance, having experts meet and produce a joint list of agreed/disagreed points (see Article 5(4) of 2020 IBA Evidence Rules) or (to take it one step further) having experts issue a joint statement, both of which may be productive, albeit not always feasible in practice.
2) Criticism Towards Tribunal-Appointed Experts
Tribunal-appointed experts are also met with scepticism by parties, who, in any event, may decide to appoint their own experts to support their case. Concerns are also raised in terms of whether the arbitral tribunal is essentially delegating its decision-making function to the appointed expert, which can give rise to arguments for contesting the validity and enforceability of the resulting final award, as well as the parties' lack of control over the costs of such experts.
* * * *
In summary, party-appointed experts are very frequently used in international arbitration, despite the lack of a detailed regulatory regime for party-appointed experts and the ongoing criticism towards the use of expert evidence in general. The frequent appointment of experts is arguably warranted in order to assist an arbitral tribunal in reaching a decision on matters beyond its expertise, especially in light of the number of arbitration disputes that turn on complex technical, legal or quantum issues.