The validity of appellate arbitration clauses has been upheld in India. In some arbitration clauses, parties may elect to resort to appellate arbitration clauses that provide for an appellate mechanism with respect to an award in order to correct errors. While prolonging the duration of arbitration, these clauses are sometimes desired as arbitral awards cannot be judicially reviewed on the merits.[1]
A new decision was recently rendered in India, acknowledging the validity of these clauses. On 15 December 2016, the Supreme Court of India ruled in favour of the legal validity of appellate arbitration clauses under the 1996 Act in the case of Centrotrade Minerals & Metal Inc. v. Hindustan Copper Ltd., Civil Appeal No. 2562 of 2006.
In this case, although the first instance arbitration was governed by the Rules of Arbitration of the Indian Council of Arbitration ("ICA Rules"), the right to appeal, as provided in the arbitration agreement, was governed by the ICC Rules.
The arbitral tribunal ruled an award in favour of Hindustan Cooper Ltd, which Centrotrade decided to appeal. The appellate tribunal then reviewed the award and found in favour of Centrotrade. In light of this new decision, Hindustan Cooper Ltd challenged the issue of the validity of the appeal before the Supreme Court of India.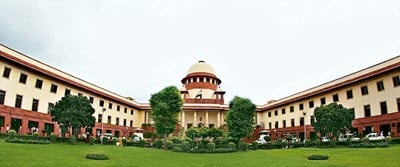 The Supreme Court of India rejected the challenge and confirmed the validity of the appellate clause. In so doing, the Supreme Court made clear that there was a difference between a legal and a statutory right to appeal. In the present case, since the parties directly agreed to the appeal by agreement, the arbitration appellate mechanism qualified as a legal right. The Supreme Court also held that the 1996 Act allows parties to agree on such a right to appeal.
However, the case failed to address some related issues, among which one in particular should be noted. Namely, the Supreme Court remained silent on the question of whether Indian courts would have jurisdiction over annulment or enforcement proceedings of the award pending its review on appeal. Commentators have argued this should not be allowed as it would go against the principles of judicial economy and efficiency when an appellate arbitration clause has been agreed upon by the parties.
[1] Gary Born, International Arbitration: Law and Practice at 8, Kluwer Law Int'l 2012.
---