What Is Third Party Funding?
Third party funding is a procedure by which a third party to an arbitration provides financial means to a party whom lacks financial resources to initiate it. The funding provided will be used to cover the party's legal fees and expenses related to an arbitration. In return, the funder receives a percentage of the sum allocated by the award.
Third party funding presents considerable advantages at first glance. First, this is particularly advantageous when a party does not have sufficient financial resources to initiate arbitration. Second, a party who does have sufficient resources may still prefer to use third party funding to avoid the risks of the arbitration it is facing. Third, funders are only interested in arbitration with strong chances of positive outcomes. Therefore, the use of such a process would comfort a party in its chances of success.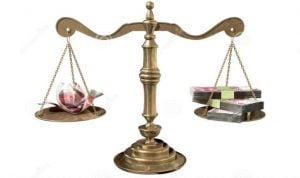 Who Are the Funders?
The generalization of this practice has put in place a variety of entities that finance arbitrations. However, the market is not limited to these institutions. Indeed, banks, insurance companies, hedge funds and even some law firms contribute financially to parties in need of funds to initiate arbitration proceedings.
How Does It Work?
Financing arbitration proceedings is risky for funders. This is the reason why they typically only agree to fund arbitrations of USD 10 million or more.
Since financers are paid on the sum allocated by the award, they usually only agree to finance arbitrations involving damages as an outcome. Therefore, funding is necessarily only open to a claimant or to a defendant with a counterclaim.
Funding will be allocated only if the chances of success are high. Indeed, the funder will conduct its analysis and estimate whether the chances of success are higher than those of loss.
The funder will also make sure that the defendant is in fact solvent.
Finally, the funder will have to make sure that third party funding is allowed in the country of the seat of arbitration as well as the country of enforcement.
Sanam Pouyan, Aceris Law