As before national courts, parties' right to choose their own arbitration attorney is a fundamental procedural right[1] that is confirmed by Article 18.1 of LCIA Rules (2014)[2]
The new LCIA Rules (2014) represent the first institutional rules that limit this inherent power of the parties, in order to better conduct arbitral proceedings. Article 18.3 of the LCIA Rules states that any change or addition of arbitration attorney after formation of a tribunal needs its approval[3]. Article 18.4 explains the reason of this limitation is to avoid "compromis[ing] the composition of the Arbitral Tribunal"[4].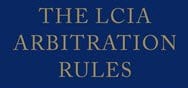 Without exception under institutional rules, prior to the formation of a tribunal, arbitrators must check conflicts of interest with the parties' arbitration attorney or attorneys. After the formation of the arbitral tribunal, however, any change or addition of an arbitration attorney may still affect a tribunal's impartiality and independence, leading to the potential annulment of an award that is rendered. An unscrupulous party might even attempt to create a conflict of interest to exclude a tribunal member, by hiring counsel that it knew had a conflict with one or more of the arbitrators in place.
A typical example of this dilemma is the well-known Hrvatska case,[5] where the Hrvatska tribunal excluded the participation of counsel when it learned that counsel and a member of the tribunal were both members of Essex Court Chambers in London. In another case, Romania asked the ICSID Tribunal to exclude counsel Barton Legum who had formerly practiced with an arbitrator at the same law firm. Romania based its challenge on the inherent general powers of ICSID tribunals to "police the integrity of [their] proceedings," which is rendered unnecessary by the new LCIA Rules.
In practice, the later the change or addition of an arbitration attorney, the more complicated and costly it may be to replace an arbitrator, therefore this change will be less likely to obtain approval. It seems arguable that an in-house lawyer should not be considered as an arbitration lawyer, but rather as a part of his company's legal entity,[6] although issues of conflicts of interests could nevertheless arise over the course of the arbitration proceedings if in-house legal counsel were changed.
To balance the parties' fundamental rights to due process with the efficiency of the arbitration proceedings, Article 18.4 list elements that the Tribunal should consider when deciding approval or not of a new arbitration attorney. These include (1) the parties' right to choose its arbitration attorney, (2) the stage of the arbitral proceedings, (3) the efficiency resulting from maintaining the Tribunal and (4) the waste of cost or time resulting from changing the Tribunal.
[1] Chapter 21: Legal Representation and Professional Conduct in International Arbitration in Gary B. Born , International Commercial Arbitration (Second Edition), 2nd edition (© Kluwer Law International; Kluwer Law International 2014) pp. 2832 – 2894: https://www-kluwerarbitration-com.etna.bib.uvsq.fr/CommonUI/document.aspx?id=KLI-KA-Born-2014-Ch21#a0003
[2] http://www.lcia.org/dispute_resolution_services/lcia-arbitration-rules-2014.aspx
[3] http://www.lcia.org/dispute_resolution_services/lcia-arbitration-rules-2014.aspx
[4] http://www.lcia.org/dispute_resolution_services/lcia-arbitration-rules-2014.aspx
[5] Hrvatska Elektroprivreda d.d. v. Republic of Slovenia, ICSID Case No. ARB/05/24, Decision o f 6 May 2008, at §§33-34: https://icsid.worldbank.org/ICSID/FrontServlet?requestType=CasesRH&actionVal=showDoc&docId=DC950_En&caseId=C69
[6] J.-C. Najar, A Pro Domo Pleading: Of In-House Counsel, and Their Necessary Participation in International Commercial Arbitration, 25 J. Intl Arb. 623-630 (2008): https://www-kluwerarbitration-com.etna.bib.uvsq.fr/CommonUI/document.aspx?id=ipn30633