These arbitration cost calculators estimate the overall cost of resolving a dispute via international arbitration. Cases can require thousands of hours of legal work, and since international arbitrations are private, the fees of the arbitrators and arbitral institutions administering a dispute must also be paid, rather than being supported by State taxes. Since costs typically follow the event in international arbitration, however, the majority of these costs can potentially be recouped by the winning party.
While many arbitral institutions, such as the ICC, have created online cost calculators of their own, such online cost calculators only estimate the ICC's own administrative expenses and the fees to be paid to ICC arbitrators. While this is very useful information, and the ICC cost calculator can determine the approximate amount of the advance on costs that a party will be requested to pay the ICC, for instance, the figures it provides do not attempt to encompass the overall costs of a given arbitration.
---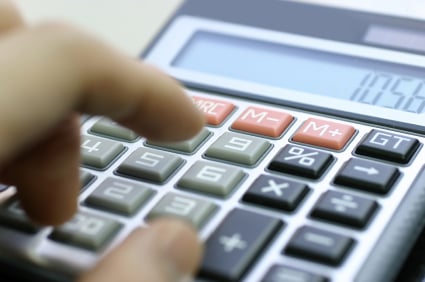 ---
The remaining costs of international arbitration, which concern a party's costs to present its case, are not accounted for in institutional cost calculators.
Legal fees are usually by far the largest single expense in any international arbitration, accounting for approximately 2/3 of the costs of resolving a dispute via international arbitration, although the cost of legal experts can also be significant. The ratio between administrative and arbitrator costs versus party costs is similar at other international arbitration institutions, and a good rule-of-thumb is that administrative expenses and arbitral fees will constitute 20% of the costs of an international arbitration that does not settle, and an international arbitration will take 18 months from start to finish whereas an investment arbitration will take twice as long.
To fill the need for estimates of the total cost of resolving a dispute via international arbitration, we have taken the official cost calculators and gone one step further, adding automatic estimates to determine the remaining costs of an average arbitration. We have used models based on the best data available with respect to the time and cost of international arbitrations to do so. These calculators estimate the total cost of resolving a dispute via international arbitration automatically, including administrative costs, arbitrator fees, legal fees, expert costs and witness costs, i.e., what a party should expect to actually pay to resolve an international dispute by arbitration.
These calculators merely provide estimates. Individuals or entities desiring a firm cost estimate may contact the arbitration boutique law firm Aceris Law LLC.
---
ICC Arbitration Cost Calculator
Unlike the official ICC cost calculator, which calculates administrative fees and estimates arbitrator fees, this online tool calculates the full costs of ICC arbitration, including administrative and arbitrator fees, but also legal fees, expert costs, and  witness, management and other expenses.