The IAA Network's leading independent international arbitration lawyers and boutique practices provide legal representation for international commercial arbitrations, investment treaty arbitrations, construction arbitrations and public international law disputes, globally, in a high-quality but cost-effective manner. 
Its members, who have excellent track records and decades of collective experience, are based in London, Paris, Geneva, Madrid, Singapore, New York, Los Angeles, Istanbul and Pretoria, South Africa, but provide arbitration legal representation before all major international arbitration institutions under most laws and in many languages. All members have practised seven or more years at the world's largest corporate firms in the field of international arbitration, or are professors of international law, prior to forming independent boutique arbitration practices.
The IAA Network is not a law firm. It is a network of independent boutique arbitration practices, which serve as counsel together on a case-by-case basis, depending on the location of the dispute and the size of the team needed. This allows global reach in terms of arbitration legal representation by leading international arbitration counsel, at boutique rates, and permits our boutique practices to scale the size of teams as needed.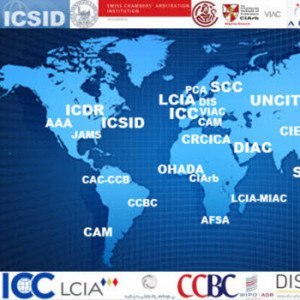 Clients praise the IAA Network's legal representation, and its members have an excellent track record against the large corporate firms they typically serve as counsel against.
William Kirtley, a Franco-American Harvard-trained arbitration specialist based in Switzerland who heads Aceris Law SARL, is called a "great lawyer" lawyer who is "smart" and "will seek 100% to guard the interests of his client". Professor Dire Tladi of South Africa is considered to be "one of the leading specialists on public international law of his generation." Eric Chang, who is based in California, "has a first-rate intellect and is a consummate professional who possesses strong technical expertise on international arbitration and litigation." Sylvana Sinha's "tenacity and attention to detail make her a powerful asset" in New York.
Our members previously practiced at Shearman & Sterling, Hogan Lovells, Weil Gotshal, Clifford Chance and other large, leading firms, and hold degrees from the best law schools (Oxford, Columbia, Harvard, the Sorbonne, Cambridge), have won a wide variety of prizes, and frequently serve as arbitrators at leading institutions, while holding important roles at institutions such as the United Nations International Law Commission.
If you would be interested in speaking with one of our international arbitration lawyers about a potential case, or to request the appointment of a member as an arbitrator, simply contact them directly by clicking on their profile.